Estimated read time: 2-3 minutes
This archived news story is available only for your personal, non-commercial use. Information in the story may be outdated or superseded by additional information. Reading or replaying the story in its archived form does not constitute a republication of the story.
John Hollenhorst ReportingA Utah company has reached a milestone in the battle of development versus the environment. The firm offers an unusual solution that, in effect, creates new homes for birds in return for new houses for people.
An area near the Great Salt Lake used to be dried out pasture and farmland until Jim Paraskeva and his partner started buying it ten years ago.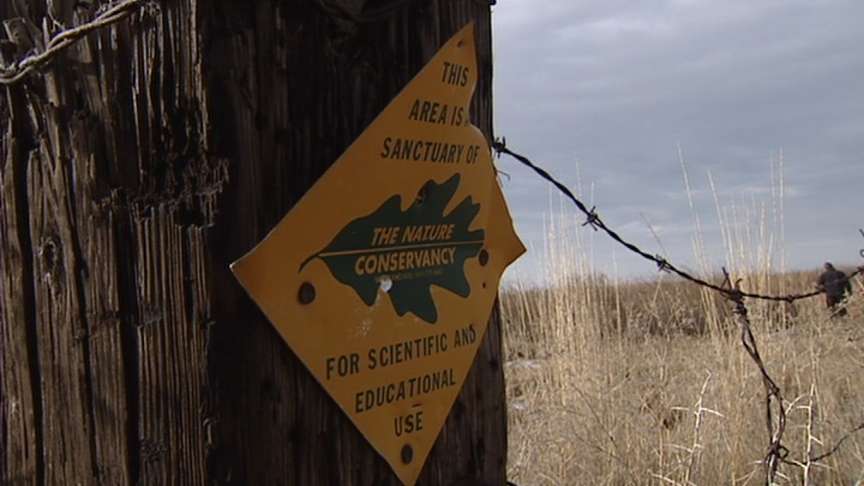 Jim Paraskeva: "It had very little vegetation on it, had a lot of weeds. Then we put in a series of dikes and water outlet structures."
They gave the place a whole new personality. There are now bullrushes and cattails, sedges and saltgrass.
Jim Paraskeva: "Excellent nesting habitat."
And water, 80 percent of their land is wet, or frozen, year round. In short, they created 104 acres of high-quality wetlands.
Jim Paraskeva, Diversified Habitats: "We're trading those off for low-value, isolated wetlands that are located far away and that don't get a lot of bird usage."
To put that in blunt words, the project allowed the destruction of wetlands at dozens of developments along the Wasatch Front. Paraskeva and his partner had created what is known as a "wetlands bank." Developers buy into it for wetlands credits. That means they pay Paraskeva's company for the right to destroy wetlands elsewhere, under federal laws that insure no net loss of wetlands.
Now, the final step. Parskeva and his partner have donated their new wetlands to The Nature Conservancy. It will be added to their adjacent four thousand acre wetland preserve.
Dave Livermore, The Nature Conservancy: "And it's a win-win for development, for conservation, and for the wetlands."
One of the goals is to produce more wildlife, birds and other critters that thrive in a wetlands environment like this.
Dave Livermore: "Entire ecosystems are saved, rather than little pockets around the valley. So it's an innovative way to kind of use the free-market system to protect wetlands."
Parskeva and his partner have managed to turn a profit by becoming the wetlands go-to guys for developers. Currently, the company charges developers 30,000 dollars per credit. That allows destruction of one acre of wetlands. In return, a little more than an acre of new wetlands is in the bank, protected forever.
×
Most recent Utah stories