Estimated read time: 1-2 minutes
This archived news story is available only for your personal, non-commercial use. Information in the story may be outdated or superseded by additional information. Reading or replaying the story in its archived form does not constitute a republication of the story.
HOLLADAY -- Investigators say a malfunctioning light caused a homeowner to fire his gun, believing thieves were trying to get into his home for a second time.
In November two men broke into the man's home, tied up his wife and held her at the house. They forced him into his vehicle to drive to his business, Monarch Coins, but he purposely crashed into a police substation along 3900 South on the way. Officers responded and arrested two suspects.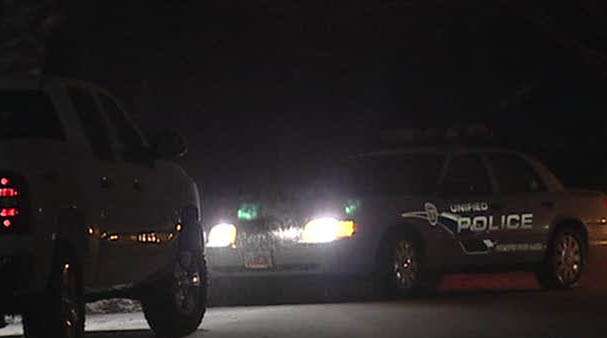 The homeowner told police he and his wife heard, what they said was someone trying to get in through their back door just before 9:30 p.m. Sunday. He armed himself with a gun and went to check on the suspicious sounds. He saw what he thought were two flashlights outside the door and said it appeared the two people were holding them and trying to break in.
Lt. Justin Hoyal of the Unified Police Department said, "The homeowner, in fear for his safety, fired a round."
Facebook User Comment

"I can't say I blame the homeowner, especially considering he was a victim just 2 months ago." -- Ben Reschke
Comment on Facebook
Police with K-9s searched the area much of the night but did not find any suspects.
Det. Levi Hughes says, the homeowner was scared from the incident in November, and thought the malfunctioning light was from a flashlight.
Investigators say the two suspects who kidnapped the man in November, Dashaun Hinton, 19, and Geoffrey Taylor, 28, are still incarcerated.
------
Story written with contributions from Shara Park and Andrew Adams.
×
Photos
Related stories