This archived news story is available only for your personal, non-commercial use. Information in the story may be outdated or superseded by additional information. Reading or replaying the story in its archived form does not constitute a republication of the story.
OGDEN — When Issac Goeckeritz started interviewing veterans at the Ogden Veterans fellowship for a biographical writing class in early 2007, he didn't know he was laying the groundwork for a documentary film.
Nor did Goeckeritz know Vietnam War veterans would stand up to thank him Friday after his film, "Street Vets," was shown at the Weber County Library. That film is scheduled to premier on KUED, Channel 7, Monday night at 7 p.m.
"I'm grateful to see that it was viewed so that other people could feel it and get a little bit more about what vets go through, have went through, are still going through," said Eugene Morris, a Marine veteran featured prominently in Issac's documentary.
---
I'm grateful to see that it was viewed so that other people could feel it and get a little bit more about what vets go through, have went through, are still going through.
–Eugene Morris
---
Morris was one of thousands of homeless Vietnam veterans in America. For several years, he and other homeless men produced artwork in an abandoned warehouse in Salt Lake City. The group called themselves the Crippled Quill.
Goeckeritz's film explores the challenges Morris and nine other men faced after returning from Vietnam. One in three homeless men in America is a military veteran and 46 percent of these veterans served in the Vietnam era, according to Goeckeritz's research.
Goeckeritz, 28, started filming life at the Veterans Fellowship in March 2007. Veterans go to the Veterans Fellowship to rehabilitate from drug addictions, find work and to have a home.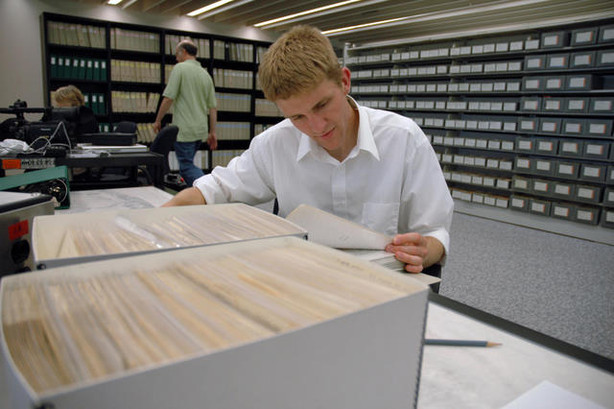 For the first month after he started filming, he said no one was comfortable or trusting enough to be interviewed.
"They haven't forgotten," Goeckeritz said of their reception when they returned from war.
"But even with those feelings they had," Goeckeritz continued, "one thing that impressed me the most about them is that these guys didn't do these interviews just to rant and rave on how they were treated. They did the interviews because they felt like what they were saying could help other homeless veterans in their situation."
Goeckeritz said he waited patiently during the first month for the story to come to him.
"I think by waiting, you'll see in the film that a lot of emotional moments came out," Goeckeritz said.
A few of these moments belonged to Thomas Walls, an Army Veteran who was homeless for three years. He spent six months living in a storage unit.
"When you get down that far, you just lose everything," Walls said in the documentary, "the will to live, you know, and it's really hard to get back on your feet and get a job. Without asking for help, it's nearly impossible."
Walls now works as a painter with his brother. He spends every Saturday with his sons.
"My two boys have been a great inspiration to me," Walls said for the documentary, "and if I work hard I'm going to be there when they need me."
In addition to interviewing veterans, Goeckeritz spent hours pouring over documents and photographs at the National Archives in Washington D.C.
"It was like going back in time," Goeckeritz said. "It was an era I never lived through. It was an era I never saw."
Veterans need younger generations to respect and help them that don't have political intentions or bias, Goeckeritz said. A Vietnam veteran thanked Goeckeritz and the film's writer, James Findley, for producing the documentary with a clear mind, he said.
"We had nothing in our past saying this is what we should think," Goeckeritz said. "They had gone through tragedy, difficult times. But they were still trying to push themselves forward and I felt like they needed support in that."
E-mail: sgarn@desnews.com
×