Estimated read time: 1-2 minutes
This archived news story is available only for your personal, non-commercial use. Information in the story may be outdated or superseded by additional information. Reading or replaying the story in its archived form does not constitute a republication of the story.
Alex Cabrero ReportingHe was missing since yesterday, now a 50-year old snowmobiler is safe and sound. This morning search and rescue teams found him in the Cache National Forest.
Search teams had a successful mission at Hardware Ranch today. A lot of people were worried about 50-year old Rich DeLong from Evanston, WY, and they had good reason because he was missing outdoors in the Cache National Forest overnight. This morning, though, he was found.
DeLong and his son were snowmobiling yesterday when the got separated. The son made it out, but Rich DeLong lost the trail. He was able to make a 9-1-1 call; that got Search and Rescue crews on the scene at about 4:00 yesterday afternoon.
They searched until about midnight. The snow, freezing rain, and tough terrain made that search very difficult. They resumed the search at about 7:00 this morning, fearing the worst.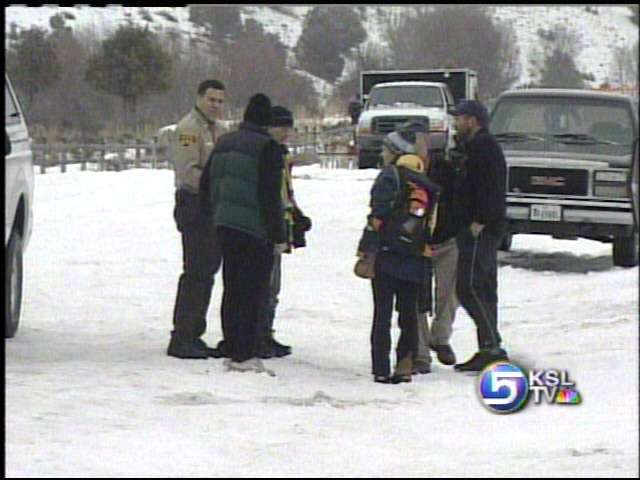 Lt. Matt Bilodeau: "The victim had a cell phone. He was low on batteries, but earlier this morning he made two calls to some friends he had in Wyoming to say he was fine, he thinks he found the main trail up there. And then we sent out two hasty teams, one from each side because it's kind of a loop, and they were able to make contact at about 9:00 a.m. this morning."
After they made contact everyone teamed up and brought the man back down the Evanston side of the trail.
We are told DeLong survived the night thanks to some blankets he had with him.
The family is back together right now.
If you do go out on a snowmobile, make sure you have a GPS device, an avalanche beacon and someone knows the general area where you'll be going.
×
Most recent Utah stories