Estimated read time: 2-3 minutes
This archived news story is available only for your personal, non-commercial use. Information in the story may be outdated or superseded by additional information. Reading or replaying the story in its archived form does not constitute a republication of the story.
(KSL News) -- A KSL-TV Eyewitness News Investigation is getting national attention.
Last May, our Debbie Dujanovic uncovered a disturbing trend among narcotics officers who investigated meth labs.
Dozens of them, sick and dying with a variety of ailments.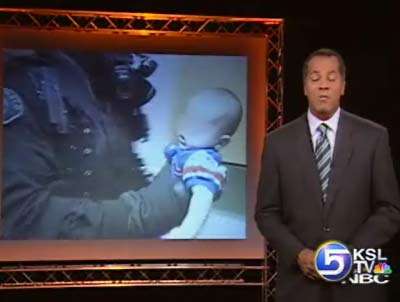 Sunday night, MSNBC will air a 1-hour documentary on the innocent victims of meth - including the Utah officers.
Lt. Lori Moriarty, North Metro, Colo. Task Force: "Meth has been the worst drug we have ever seen in the history of drug enforcement."
A national epidemic, spurred by a cheap, highly addictive drug. The U-S Department of Health estimates more than 12-million Americans have used methamphetamine.
Lester Holt, MSNBC: "As you will see in many cases, it's the most unlikely victims who are paying the heaviest price."
The MSNBC Documentary "Wasteland: The Innocent Victims of Meth" explores the effects on children raised by parents in the throes of addiction, families who buy homes with a dark history they never imagined, and as EWN first reported last May, police officers exposed to toxic chemicals in meth labs.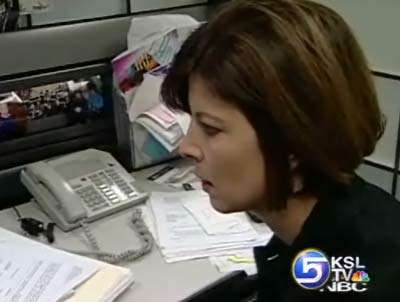 Debbie Dujanovic: "We just cold-called several of them and said, 'So how's your health?' funny you should ask let me tell you, I've got esophageal problems, I've had an auto-immune disease, I have asthma, I can't breathe, heart attacks, strokes, cancers at the age of 30. It was just, overwhelming.
Kelly Call, Former Narcotics Officer: : It was the ultimate rush to go into a lab, kick the door, run in and throw people down. We were 10 foot tall and bullet proof.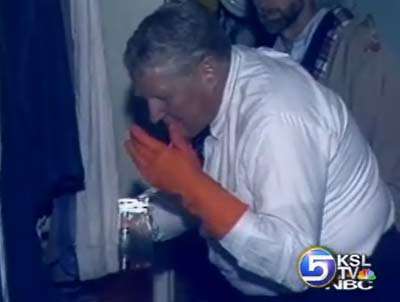 Robby Russo, Former Narcotics Officer: "You never expected that the bullet you take would be a cancer bullet. A chemical bullet. "
More than 30 Utah officers have filed claims to get compensated for health care costs they believe are related to meth exposure.
The documentary is called: "Wasteland: the Innocent Victims of Meth"-- it airs Sunday night on MSNBC at 7:00 p.m.
×
Most recent Utah stories