This archived news story is available only for your personal, non-commercial use. Information in the story may be outdated or superseded by additional information. Reading or replaying the story in its archived form does not constitute a republication of the story.
SOUTH SALT LAKE -- A teenage girl who ran away last fall and was found in California with an older man is on the loose again, the subject of an Endangered Persons Advisory issued Thursday.
This time, Astrid Valdivia, 13, is thought to have skipped out of tracking monitor on Tuesday and fled the foster home where she was staying in South Salt Lake.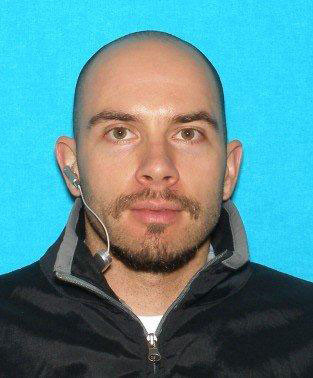 Police spokesman Gary Keller said officials believe she may be in the company of Anthony Allen Martinez, 30. Martinez may be driving a blue 1994 Plymouth Voyager Sport Van.
Valdivia was a North Davis Junior High School student and living in Clearfield last September when she left a note to say she was running away. Police found her early the next month in Sacramento with Martinez, who at the time, they described as having a history of violence.
Although Martinez attempted to flee, he was captured and arrested on multiple charges.
In November, he pleaded not guilty to a first-degree felony charge of child kidnapping in Farmington's 2nd District Court. Bail was set at $25,000, which Martinez paid and was released from custody.
At the time, Davis County prosecutors said the case was being screened at the federal level to possibly be handled there.
A court docket details antagonism between the teenage girl's family and Martinez, who was issued a no-contact order to stay away from the Valdivia. Another court appearance is scheduled in that case for Jan. 26.
In the latest advisory, Valdivia is described as 5'1, 130 pounds with brown hair and brown eyes.
Martinez is 5'11, 165 pounds, with black hair and green eyes.
If anyone has information on their whereabouts, they are urged to call South Salt Lake Police at 801-840-4000.
E-mail: amyjoi@desnews.com
×
Related Stories