Estimated read time: 2-3 minutes
This archived news story is available only for your personal, non-commercial use. Information in the story may be outdated or superseded by additional information. Reading or replaying the story in its archived form does not constitute a republication of the story.
Richard Piatt ReportingThere is yet another setback to report for PFS, the group of power companies who want to ship hot nuclear waste to the west desert of Utah. Already, individual power companies are dropping out of the 'PFS'. Now congress plans to limit how the waste is transported to the area.
Private Fuel Storage, or PFS, has always said it prefers rail lines as the best option to get nuclear waste to Utah's proposed west desert storage site. But after years of wrangling, Utah's Congressional delegation has secured wilderness designation for Cedar Mountain, the area near the Goshute Indian reservation. That hampers the efforts to get the waste into the state.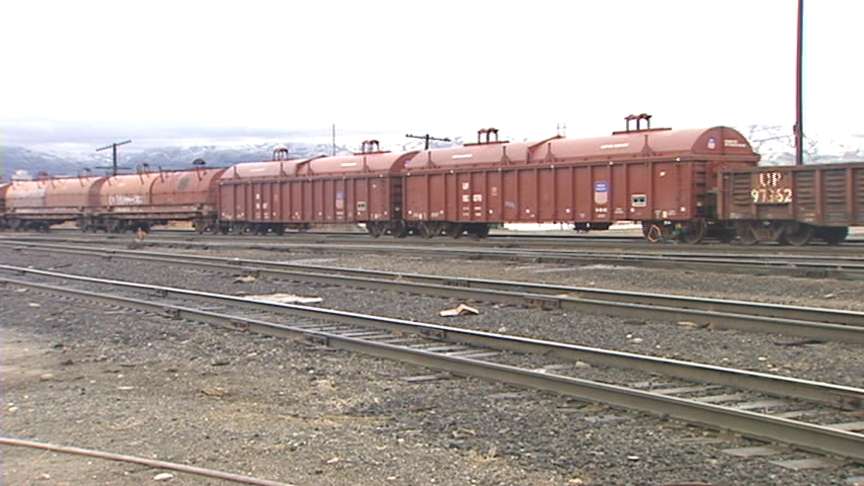 Gov. Huntsman: "Not to mention the fact that it would create a moat that would virtually prohibit the transshipment of nuclear waste into the Goshute reservation."
Wilderness designation means no rail lines can be built, but a Private Fuel Storage spokesperson says it has other options, and it is not giving up its efforts. Still, the bill's passage comes at the same time PFS is suffering major setbacks: Several powerful power companies have recently dropped out of the consortium, hampering financial backing, not to mention a sense of unity on the project.
Sen. Orrin Hatch, (R) Utah: "This project, the Goshute, is never going to be built as far as any of us are concerned."
Sen. Robert Bennett, (R) Utah: "We've reached out to folks and have found a new willingness to put forward issues that in previous congresses we had trouble getting across the goal line."
But cooperation among lawmakers does not kill the project completely. A longer-term solution could come from a bill sponsored by Nevada Senator Harry Reid, who proposes keeping nuclear waste at or near the place where it's generated.
The wilderness bill is part of a larger Defense Authorization Conference Report, which the Senate passed today.
×
Most recent Utah stories