Estimated read time: 4-5 minutes
This archived news story is available only for your personal, non-commercial use. Information in the story may be outdated or superseded by additional information. Reading or replaying the story in its archived form does not constitute a republication of the story.
SALT LAKE CITY -- A legislative audit released Tuesday said only nine of Utah's 43 state parks and just one of its four state golf courses make enough money to operate without support from the General Fund, which should lead lawmakers to question the policy of subsidizing the operations at such a high level.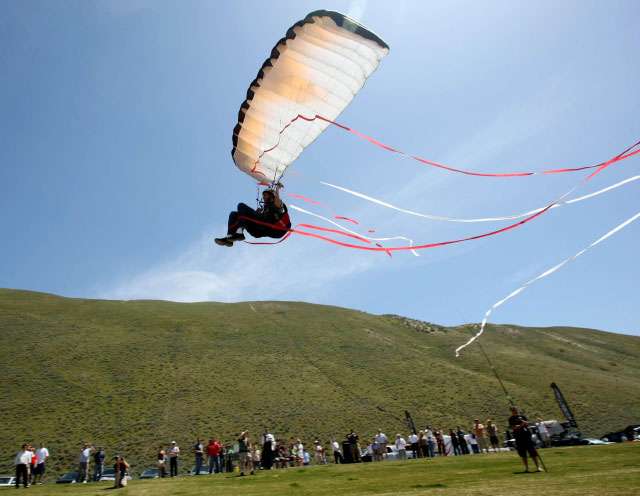 "Utah's state park system is expensive to operate," the audit reads, proposing five parks as possible candidates for closure that are expensive to operate and suffer from low visitation.
Those parks, which the audit says require "significant taxpayer subsidy," are the Green River Golf Course, the Edge of the Cedars, the Territorial Statehouse, Frontier Homestead and Utah Field House Museum.
The audit comes after a request last year by lawmakers who specifically asked the Office of the Legislative Auditor General to examine ways the state park system could operate with more financial efficiency and if privatization of some of the parks is a viable option.
Auditors said Tuesday during a presentation to lawmakers that a number of steps could be taken by the division to embrace a more "business-like" model of operating the parks, including relying on seasonal help more than full-time employees and possibly closing some parks during the off-season.
Utah is not alone in its efforts to curtail its expenditures on state parks. Many surrounding states are already making moves to reduce hours of operations or shutting down parks altogether.
Steps have been take here already, with Utah's so-called "heritage parks" and museums closing on Sundays and other parks in close proximity falling under one management umbrella to shave administrative expenses.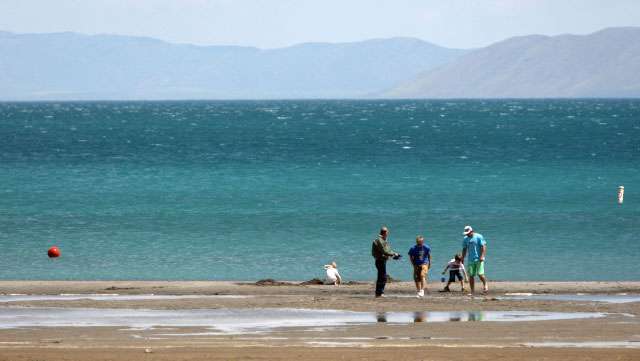 Although these steps have been able to reduce the state park system's financial dependency on taxpayers to an extent, the audit said much more remains to be done.
Mike Styler, the executive director of the state Department of Natural Resources, agreed.
"We've had an aggressive stance in the department to try to become more business-like and less, and less dependent on the General Fund for several years," Styler said. "I think we concur with the aggressive nature of these recommendations."
While the Bear Lake State Park generated excess revenues of $289,000 in fiscal year 2010, the audit found that expenditures at the Green River State Golf Course exceeded revenues by $562,000 and that taxpayers subsidized each round of golf to the tune of $66.
Other financial boondoggles, according to the audit, include the Soldier Hollow Golf Course which -- despite a task force and consultant's predictions that it would make money -- has continued to operate at a loss and does not generate enough revenue to cover its $1.1 million annual bond payment.
The division also took a hit on its buffalo herd at Antelope Island. While some money is generated at an auction of the animals, a deficit of $328,000 was incurred in fiscal year 2010.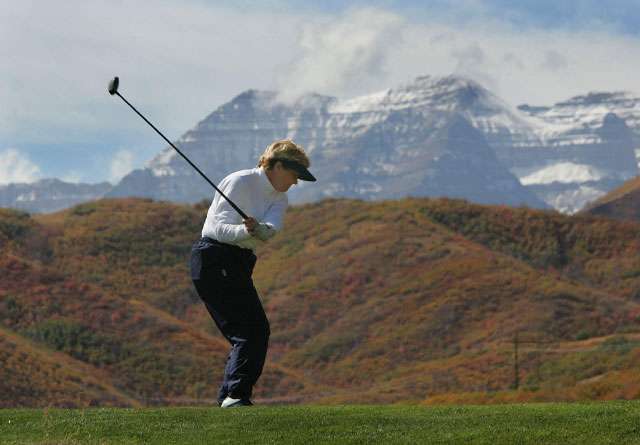 House Minority Leader Dave Litvack, D-Salt Lake, said he understood the need to be fiscally prudent, especially in light of such tight budget times, but wondered aloud if a value of a state park goes beyond dollars and cents.
"They have an inherent benefit to all of us regardless of whether we use that service or not," Litvack said.
Styler agreed that no one in "good conscience" would propose closing up the Territorial Statehouse, which he called a "historical treasure," but there may be alternatives to explore.
Legislator Auditor General John Schaff stressed that his office was simply fulfilling the charge by lawmakers that auditors identify ways to reduce the division's dependency on the General Fund and arrive at creative solutions.
Overall, auditors questioned the need to have so many of the parks remain open during the off-season and the number of POST-certified law enforcement officers on staff.
"According to the police reports prepared by the division's park rangers, law enforcement personnel at many state parks issue very few citations. Arrests and criminal investigations are also extremely rare," the audit said.
Still, the division spent $3.7 million on law enforcement activities during fiscal year 2010, an expense the audit said should be re-evaluated.
Auditors were asked to explore the option of privatizing some of the parks, with the state retaining ownership of the property but contracting out essential services.
They cautioned that few states have embraced that model, and if it is something lawmakers wish to pursue, it should be done on a pilot-project basis.
E-mail: amyjoi@desnews.com
×
Related links
Most recent Utah stories