Estimated read time: 3-4 minutes
This archived news story is available only for your personal, non-commercial use. Information in the story may be outdated or superseded by additional information. Reading or replaying the story in its archived form does not constitute a republication of the story.
(KSL News/AP) -- As KSL first reported Tueday night, Park City Police have confirmed that Jazz Rookies Robert Whaley and Darin Williams were involved in an altercation over the weekend in a Park City night club.
The two Utah Jazz rookies have been cited for giving false names to police officers investigating a Park City bar fight for which they otherwise would not have faced any charges.
Deron Williams and Robert Whaley were cited with one count each of providing false information to a peace officer, police Lt. Rick Ryan said Wednesday.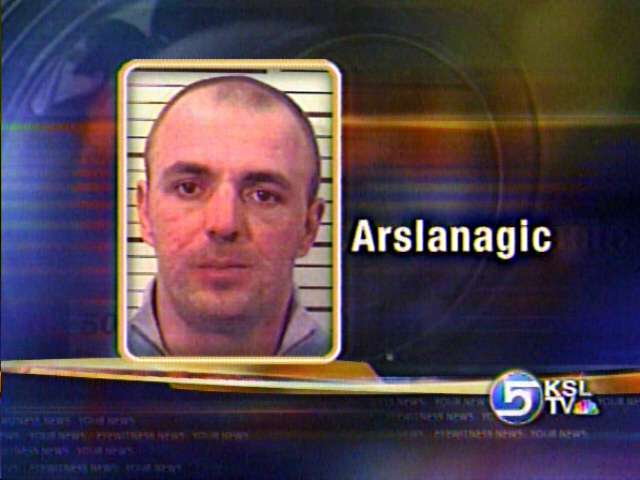 Whaley acknowledged Wednesday that he had cut his hand on a glass in Park City, but said it wasn't during a fight police say a few Denver Nuggets fans started when they recognized the Utah players.
Whaley read a brief statement before Utah's game against Portland in Salt Lake City, apologizing for making up a story earlier in the week about cutting his hand while taking a sharp kitchen knife away from his 2-year-old son.
"I made an error in judgment hoping to avoid any negative consequences concerning my position with the Utah Jazz. I should have told the truth," Whaley said.
The fight began early Sunday inside a bar in the resort town when some Nuggets fans approached the two players and said they didn't like the Jazz, Ryan said.
"It appears that's what really started the whole ball rolling," Ryan said.
The fight, which involved eight to 10 people, then spilled outside. Investigating officers asked Whaley and Williams to identify themselves. Whaley said his name was Bobby Williams and Williams identified himself as Torry Ellis, Ryan said.
But an officer who was told they might be Jazz players checked the Internet and recognized the pair from their team photographs, Ryan said.
"They weren't being charged with anything at that point," and would not have been because they didn't start the altercation, Ryan said. "It's hard to understand why they did that."
Neither Williams nor Whaley played Monday night in Utah's victory over Detroit.
The Jazz said that Williams was out with an ear infection and Whaley was out with the cut to his hand, which the team attributed to the "kitchen accident." Williams started Wednesday night, but Whaley was still out with his hand heavily bandaged.
Affan Arslanagic of Boulder, Colo., was arrested at the scene on suspicion of assault. A bar employee's arm was broken after being hit with a thrown bottle, police said.
Matt Harpring seemed surprised at today's news that Robert Whaley's hand not cut by a knife his son was holding as Whaley first claimed.
Matt Harpring, Surprised by News: "When I talked to him the other day he said the boy incident. I had no reason not to believe him."
Kevin O'connor felt the same way.
Kevin O'Connor: "That's something we're going to have to deal with."
O'Connor said he's angry that Whaley lied about Saturday's incident, but it's not just the lie he's angry with, it's that the injury on his shooting hand could have him miss several games.
Kevin O'Connor: "If something happened after that or something we would be disappointed in that required discipline than we'll deal with it."
Devin Brown: "In a sense that's my business but it's not. There's 15 guys in there and everyone's responsible to go to practice, all the other stuff I have no idea."
O'Connor said today that if Saturday's incident involved the police then tolerance will be, "very little".
The misdemeanor charge of providing false information to a peace officer carries a penalty of up to 90 days in jail and a fine of up to $750.
The Jazz took Williams third overall in the draft and selected Whaley with the 51st pick, taking a chance on the former University of Cincinnati and Walsh University player with a history of legal problems.
(Copyright 2005 by The Associated Press. All Rights Reserved.)
×
Most recent Utah stories