Estimated read time: 3-4 minutes
This archived news story is available only for your personal, non-commercial use. Information in the story may be outdated or superseded by additional information. Reading or replaying the story in its archived form does not constitute a republication of the story.
SALT LAKE CITY -- A high-profile Cottonwood Heights police officer is being charged with misuse of city funds.
Beau Babka, 48, was charged with two counts of misuse of public money, a third-degree felony. Salt Lake County District Attorney Sim Gill said the charges have to do with the alleged theft of gasoline.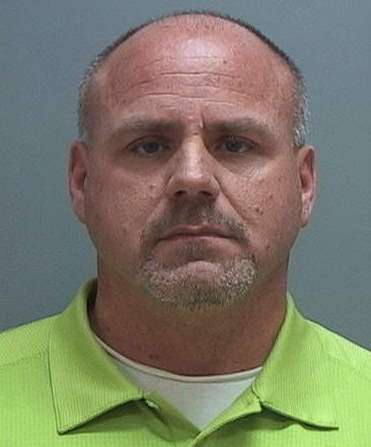 An audit in Cottonwood Heights discovered Babka allegedly used a Cottonwood Heights police credit card to fuel up a pair of personal vehicles. One purchase was worth $22, the other $25.
Babka told investigators he is "financially destitute."
"When confronted abut his unauthorized gasoline purchases, (Babka) said, 'I did it. I'm financially destitute. The campaign left me in chaos. I'll pay the money back and more,'" according to charges filed Monday in 3rd District Court.
In November, Babka lost a campaign to become Salt Lake County sheriff.
Babka was booked into the Salt Lake County Jail Monday on $5,000 bail. The sheriff's office runs the jail.
Typically, it is unusual for a police officer to be booked into jail in the county they serve, let alone the same department where Babka was once the undersheriff.
"It is not something I would have ever expected from the district attorney," said Babka's attorney, Greg Skordas. "It's just incredibly disappointing."
The charges against Babka specify two occasions where Babka allegedly purchased gas for personal vehicles with the city-issued gas card. According to an audit, on Dec. 12, Babka put $22.67 worth of gas into a Volkswagen Beetle convertible registered to his wife, the charges state. On Dec. 20, he used his city gas card to purchase $25.50 in gas for his personal Xterra. Prosecutors say Babka is seen making the purchases on surveillance videos.
Last week, the Cottonwood Heights Police Department turned over records of 27 gas purchases to the Salt Lake County District Attorney's Office. The purchases were made between November 11 and December 29 of last year.
Facebook User Comment

"I hate when cops think they are above the law." -- Mike Raab
Comment on Facebook
Babka, a Republican candidate last year for Salt Lake County sheriff and 2004 Democratic candidate for Congress, was placed on administrative leave by Cottonwood Heights police when the investigation started.
A law enforcement veteran of almost 20 years, Babka has served as both the police chief of South Salt Lake and as undersheriff to current Salt Lake County Sheriff Jim Winder.
Skordas said Babka knows now that what he did was wrong. But Skordas says the way his client is being treated -- especially for such a small amount of purported losses -- is "pretty appalling."
"(Babka) is sick about it. He's offered to pay back the money. He's offered to resign. He's offered to do anything to make it right," Skordas said, adding that the alleged misuse of public money can be "easily explained."
According to Skordas, Babka used his personal vehicle for what he considered to be work-related purposes. He felt at the time that he would have been entitled to the gas he put into his personal vehicle anyway and he was simply reimbursing what he had expended on behalf of the city.
"He realizes now it was wrong. It was not the way he should have done it," Skordas said. "What Beau did was a mistake. But he did not have any sort of intent to unlawfully take government money."
"We looked at all the different allegations that were given to us. We identified two (incidents) that I think captured the basis of our charges," said Salt Lake County District Attorney Sim Gill. "So it's not about wanting to overcharge or undercharge. ... Our decision right now is based on the materials that have been presented to us."
Monday, Babka was arrested at his Draper house, with no prior warning that officials were coming, Skordas said, and taken to the Salt Lake County Jail to be booked and released to pre-trial services.
The maximum penalty for a third-degree felony is zero to five years in prison and up to a $5,000 fine.
The DMC News Team tried to reach Babka for comment Monday, but our attempts were unsuccessful.
-----
Story compiled with contributions from John Daley, Pat Reavy and Sam Penrod.
×
Related stories
Most recent Utah stories