Estimated read time: 4-5 minutes
This archived news story is available only for your personal, non-commercial use. Information in the story may be outdated or superseded by additional information. Reading or replaying the story in its archived form does not constitute a republication of the story.
Mary Richards and Richard Piatt ReportingThe Department of Corrections is mourning the loss of a 22-year correction veteran, 60-year-old Stephen Anderson.
Anderson was following Department of Correction policy when he brought Allgier to the clinic today. Officer Anderson knew his job well; he'd been with the department for 22 years. He could have retired two years ago, after 20 years, and was reportedly thinking about how much longer he wanted to keep working.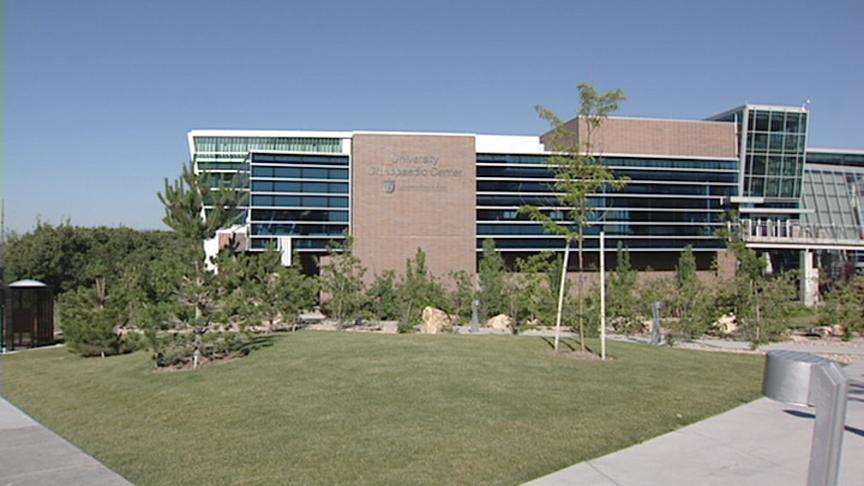 Today's trip to the University of Utah Orthopaedics Center was more or less routine for officer Anderson. He was alone with Curtis Allgier the whole way. Allgier was wearing an orange prison inmate jumpsuit and handcuffs. At some point, for the MRI, the cuffs would have had to come off. That could have been when Anderson's fatal struggle with Allgier happened.
Anderson's boss says the transport followed standard procedure. Director of the Department of Corrections, Tom Patterson, says, "It would appear that policy was followed, from what we've been able to gather at this point. We are looking at whether policy was followed, and, secondarily, if they need to be modified."
At some point, Allgier took Anderson's gun and shot the officer in the head, killing him.
Patterson, said, "We presume our offenders have the capacity to be violent, that these offenders want to get out and no longer want to be incarcerated."
Department of Correction policy is officially to consider public safety first. They say Allgier had been to the clinic for an MRI before. If he was able to take advantage of the routine, that's something that will also be re-evaluated.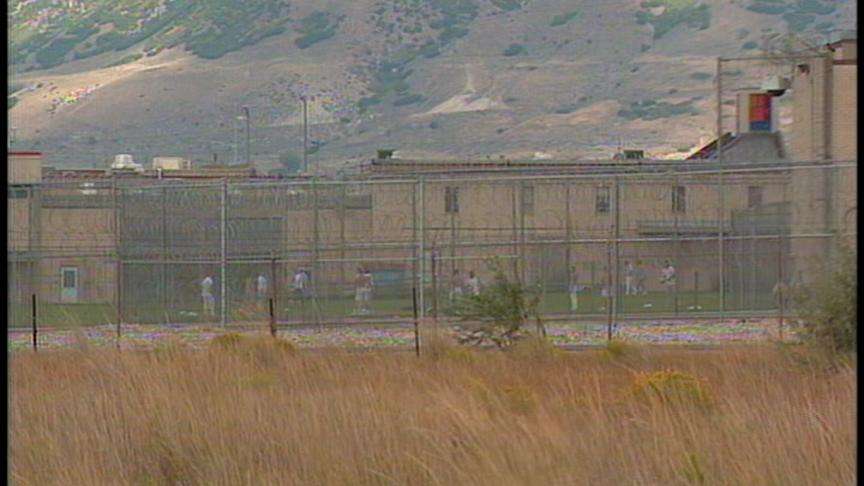 Officer Anderson lived in Bluffdale. He had worked his way up the ladder over the 22 years he was with the Department of Corrections.
The flags at the Department of Corrections' administration building are at half-staff. Spokesman Jack Ford says everyone there is shaken up, even if they didn't know Steven Anderson personally. "He has a son that works for the department. Certainly, our thoughts and prayers are with the family members."
Stephen Anderson leaves behind a wife of 36 years, five married children, and 16 grandchildren.
A spokesman for Stephen Anderson's family made a statement for reporters. Mark Anderson, Stephen Anderson's cousin, said, "I don't know any better way to describe Steve than just being a caring, gentle man. He loved what he did at the prison. He was very good. Warden Turley told us about the work that he did at the prison and the lives that he touched while he was there."
Mark Anderson continued, "I think the family knew there were inherent dangers associated with the job in transporting prisoners. At the same time, though, I don't think the family ever realized that anything like this could ever happen."
Anderson's friend Hal Jensen said, "It just shatters you. It shatters you.
"It's a tragedy that didn't need to happen."
Stephen's friends say what happened is especially hard to fathom knowing what kind of person Stephen was.
"He's a gentle, soft person," Jensen said. "I've never heard him say anything about anyone that wasn't positive."
Another friend, Gaylen Briggs, said, "I can't even understand why somebody would do anything to harm Steve. Everyone that knows Steve loves him because he's so kind."
Friends and family say Stephen was a man who would drop anything to help someone.
"Steve was probably one of the most compassionate men I've ever known," his cousin said. "He's always been willing to give of everything that he has."
Briggs added, "He would help people that were in need, whether he knew them or not."
Stephen's life centered around his family. His friends say his generous spirit touched many lives - from those in the prison to the youth he worked with in the Boy Scouts.
"It's a tragedy for Bluffdale. It's a tragedy for Utah. He was a good man," Briggs said.
Anderson's son also works at the prison, but in a different department.
Governor Jon Huntsman and first lady Mary Kaye expressed their condolences to Officer Anderson's family and to the Department of Corrections:
"We are grateful for the lifelong dedication of a true public servant who gave the ultimate sacrifice. This tragic incident engaged many of Utah's finest and I commend all of the agencies involved for their swift actions to end what could have affected so many more Utahns. I also want to thank those citizens in Arby's who were willing to take heroic actions to disarm the suspect, thereby saving lives."
"Today we are all members of the Corrections family."
The last corrections officer killed in the line of duty was Fred House. He was killed more than 20 years ago.
×
Most recent Utah stories