Estimated read time: 3-4 minutes
This archived news story is available only for your personal, non-commercial use. Information in the story may be outdated or superseded by additional information. Reading or replaying the story in its archived form does not constitute a republication of the story.
Andrew Adams & Sandra Yi ReportingCurtis Allgier has made headlines in the past. He has a lengthy criminal history, and in November was named the Metro Gang Unit's Public Enemy Number One.
After Curtis Allgier allegedly shot and killed the corrections officer, he made a phone call to a friend, who his heard confession. Trisha Tower talked to us on the condition that we didn't show her face.
Allgier called her after the shooting. She believes he was on his way here to her house.
Trisha Tower says, "He's the sweetest person. Every time I've seen him, he's the sweetest person. He will be there to protect somebody and help somebody."
That's the side of Curtis Allgier she knew. She showed us pictures of him taken in Millcreek Canyon in October. He was staying with Tower while on parole.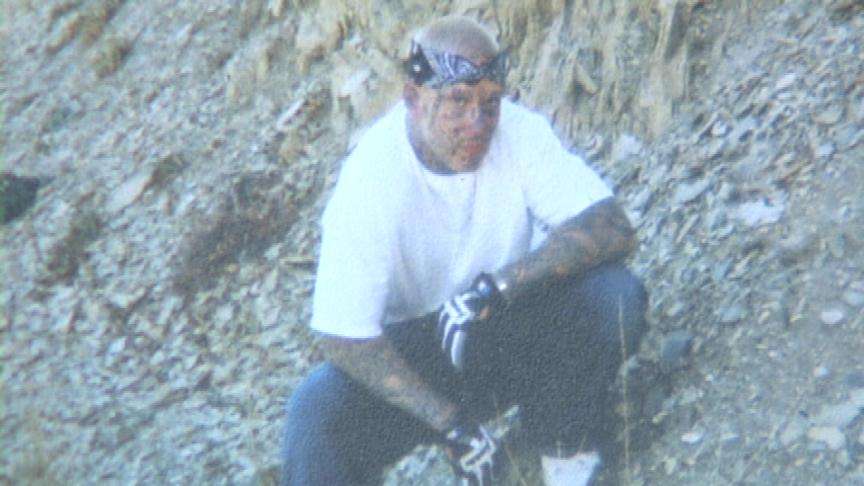 She says, one day, he took off his ankle monitor and disappeared. A month later Allgier was in the news when the Metro Gang Unit named him Public Enemy Number One. They found him barricaded in a hotel room. Allgier went up into the attic and fell through the ceiling.
Back in prison, Allgier and Tower wrote letters. This morning Tower got an unexpected phone call from him along with a confession. "Curtis had called me and told me he had killed a cop, that he had escaped. I asked him what had happened. He told me that he was sorry, that he loved me and he just kept saying, 'Sorry, I love you,'" Tower said.
We found a recent petition for divorce in court records. Allgier's wife, Jolene, did an interview, posted in December for a Web site called "Crimerant." She described him as "athletic" and an "artist". "He is very patient and good with kids and is a romantic," she said.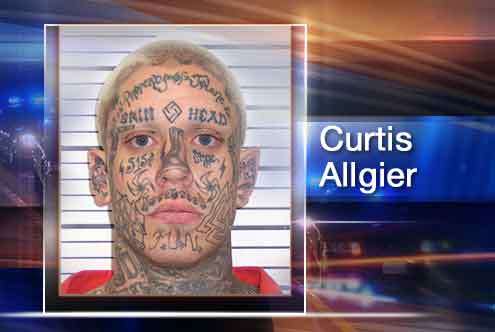 But Allgier has a history of burglary, forgery and carrying weapons. Authorities also say he's a member of the Aryan Brotherhood. Tower says, Allgier calls himself "Aryan God," but he isn't in a gang.
#trishaintv
"He does believe in whites being with whites, and he might take it to the extreme sometimes, but he's nice, not affiliated with any groups or cliques or anything like that. He's his own," Tower told us.
Tower says her heart goes out to the family of the corrections officer who was killed, but she wants people to keep an open mind. "Nobody knows what happened in that room to turn it the way he did," she said.
Tower says Allgier never talked to her about trying to escape. She says Allgier would only be violent if something provoked him.
Tower says Allgier didn't talk much about his past, but she blames drugs, specifically meth, for his lifestyle. She says he often wrote letters to her about changing his life.
This afternoon we saw police officers walking through this neighborhood, which isn't too far where they arrested Allgier. A police spokesperson told KSL they were looking for evidence.
We found court documents that show Allgier's status in prison was about to change.
×
Most recent Utah stories