Estimated read time: 1-2 minutes
This archived news story is available only for your personal, non-commercial use. Information in the story may be outdated or superseded by additional information. Reading or replaying the story in its archived form does not constitute a republication of the story.
Sam Penrod ReportingUtah County sheriff investigators are looking into a brutal beating. They say a man snuck into the home of his estranged wife and used a baseball bat to beat another man sleeping there.
The victim is slowly improving, but at the time there was some question if he would even survive the beating. The man accused of the beating now faces charges of attempted homicide.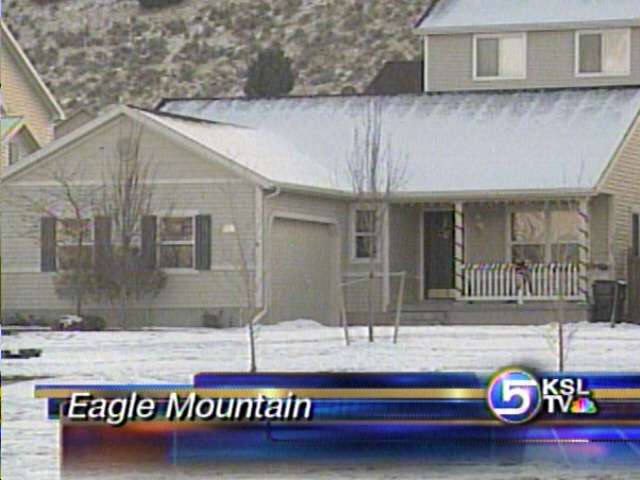 According to Utah County detectives, the suspect, 39-year old Jose Gonzalez, visited his children at this Eagle Mountain home in the evening. Then he unlocked a window in the basement and returned at 2:00 in the morning with a baseball bat.
The suspect then broke down the door into his estranged wife's bedroom and began beating a man sleeping there, very severely. The woman was also hurt in the attack, but not seriously. She called police who were able to locate the suspect as he was leaving the Eagle Mountain area.
Sgt. Darren Gilbert, Utah County Sheriff's Office: "We learned in our investigation that Jose Gonzalez, the husband of the estranged wife who lived in Eagle Mountain, had entered the home illegally and taken a bat to another male individual who was sleeping at the home at that time. That man sustained serious injuries."
The victim was taken to Utah Valley Regional Medical Center in critical condition with severe head trauma. Today we are told the victim is now conscious and is in stable condition, but is still in rough shape.
The suspect in the case remains in the Utah County jail, charged with attempted homicide, aggravated assault, burglary and domestic violence in the presence of children. He is being held on 100-thousand dollars, cash only bail and will be in court to face these charges on Friday morning.
×
Most recent Utah stories