Estimated read time: 2-3 minutes
This archived news story is available only for your personal, non-commercial use. Information in the story may be outdated or superseded by additional information. Reading or replaying the story in its archived form does not constitute a republication of the story.
Richard Piatt Reporting'Modern slavery', those are the words police and prosecutors are using to describe a growing problem in Utah. It's also known as human trafficking. We don't use the word 'slavery' lightly here, but evidence is growing that people who are in this country illegally are both victimizers and victims of human trafficking.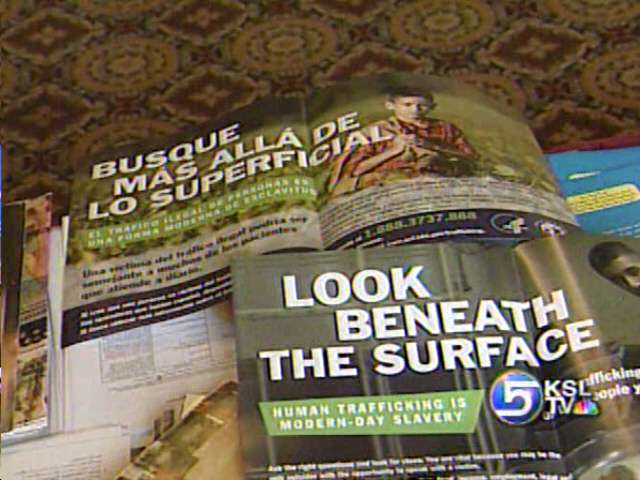 Chances are you've never heard this story before: The story of a different kind of menu at a street-side taco stand. The cart had a 'special menu' for certain people to pick prostitutes. And there is evidence those girls were human slaves.
Sim Gill, Salt Lake City Prosecutor: "We prize freedom and we prize dignity. And these are the kinds of cases that are the worst in that way, because people are either being exploited sexually or being put in involuntary servitude."
It is at a dimly lit conference where bright ideas are blooming to fight human trafficking in Utah. Detectives, prosecutors, policy makers and victim advocates all insist human trafficking is a growing problem here.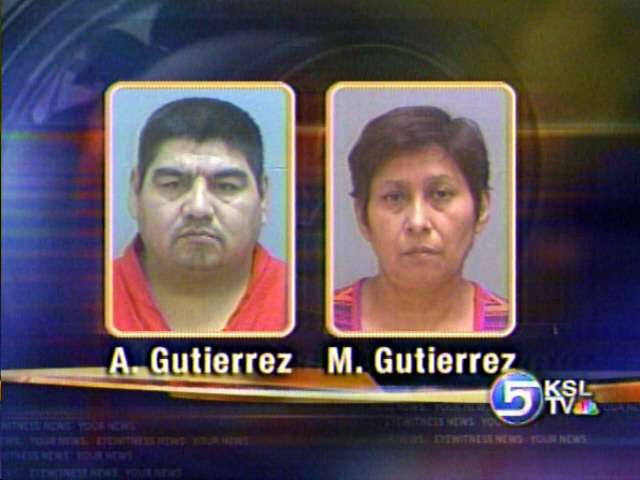 A recent case resulted in arrests before the alleged servitude could start: Armando and Martina Gutierrez are charged with harboring illegal immigrants---three under-aged girls. Investigators say there is also evidence of stealing identities, indicating the girls were being groomed for a life of either debt bondage, prostitution, or slave labor.
Dustin Pead, Assistant U.S. Attorney: "The traffickers will treat the victims as complete property, at their disposal to do whatever they want at any time, and they use the vulnerabilities of the victims against them."
The sex-for hire industry is a common and big money-maker for the so-called 'slave owners'. Victims are mostly women and children, and are also sold as housekeepers, gardeners, or simply told to turn their paychecks over.
In border states the problems are well-known. But an offshoot of Utah's growth is this growing problem: It's a good place to traffic in human beings.
Plan on hearing more about this issue in the future, most likely in the context of the overall illegal immigration problem.
×
Most recent Utah stories