Estimated read time: 2-3 minutes
This archived news story is available only for your personal, non-commercial use. Information in the story may be outdated or superseded by additional information. Reading or replaying the story in its archived form does not constitute a republication of the story.
SALT LAKE CITY -- About 43 percent of American families spend more than they earn and carry $8,000 in credit card debt. While it may sound overwhelming, there are people out there to help.
The math is pretty easy at the Cameron household in Salt Lake City, but a couple months ago, it was overwhelming.
"I'd wake up at four in the morning and think, 'Did I pay that bill? Oh crap, was that due today or tomorrow," said Sandra Cameron.
---
You have to take stock of your situation. What are my expenses? What is my income? How are they comparing?
–Megan Nelson
---
Sandra was selected as "Imagine a Happier You's" debt makeover recipient in August. With the help of AAA Fair Credit, she and her husband added up their debt.
A lot of it came from work on their house, which they put on credit cards to take advantage of interest rates. But the bottom line was, they owed $30,000.
"You have to take stock of your situation," said financial counselor with AAA Fair Credit, Megan Nelson. "What are my expenses? What is my income? How are they comparing?"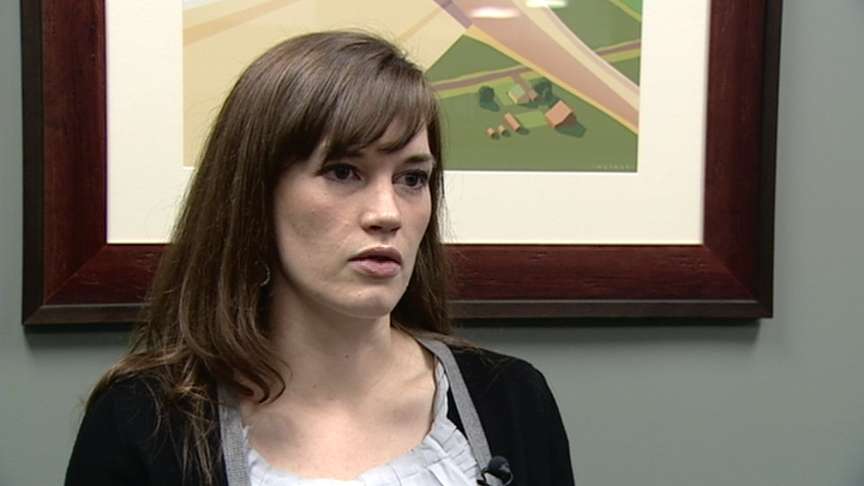 Nelson says once that's done, it's time to start prioritizing debt. Call creditors and see if you can get a lower interest rate.
You can also ask if they have a hardship plan -- a short-term option designed for people who've lost a job, but also good for those who are committed to quickly paying down a lot of a specific debt.
Since the Camerons already had low interest rates, Nelson suggested they start by paying off the credit card with the lowest balance to give them a boost of confidence.
"We gauged she'll probably be able to pay off $8,000 this year," Nelson said.
"Seeing that number shrink every month is great," said Sandra. "You feel like you can keep going."
The Camerons have kept on going, even when unexpected expenses pop up -- like both of their cars needing major repair work. But thanks to their newfound control on their finances, they're now able to see from where that money will come.
"While it felt like a setback, it wasn't the end of the world," Sandra said. "We were able to fit it into the budget."
Questions about your debt situation? At 7 p.m. Thursday, Nelson will be taking calls and questions live on the KSL NewsRadio's Nightside Project which airs on 102.7 FM and 1160 AM.
The phone number is 801-KSL-TALK.
E-mail: sdallof@ksl.com
×
Related Links