Estimated read time: 2-3 minutes
This archived news story is available only for your personal, non-commercial use. Information in the story may be outdated or superseded by additional information. Reading or replaying the story in its archived form does not constitute a republication of the story.
Samantha Hayes ReportingIt's felt like it for weeks, but today is the official start of summer; we enjoy more sunlight today than another day of the year. We found lots of people outside today, but very few who know how to protect their skin.
The FDA does not regulate sunscreen. The agency is just now writing up new rules that would force manufacturers to more clearly label products so you know exactly the kind of protection you are getting.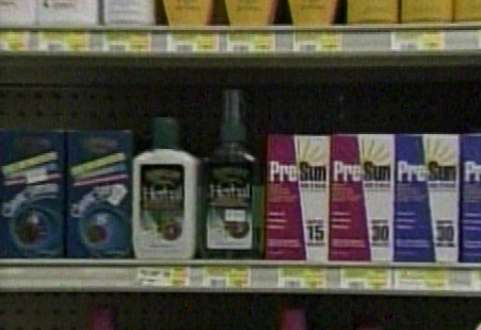 Many fair-skinned Utahns are certainly aware of the risk. "Kind of runs in our family; we try to prepare and not get cancer later on," Stephanie Wingert said.
Sunscreen will prevent skin caner, right? That's what it says on the bottle: protects against UVA and UVB rays and other things. Here's the problem: that number, the SPF, will keep you from getting burned, but it won't protect you from UVA, which causes wrinkles and worse.
Nicole Baumgardner told us, "I have really no idea which one is worse than the other. There are burning and non-burning rays."
Not knowing the difference isn't the fault of consumers, according to the FDA. Most sunscreens claim to protect against both anyway, but the claims on the bottle may not be true.
"That is wrong; I think they should put everything out there, up front for everybody. The more you know the better," Baumgardner says.
Until the government acts to force sunscreen makers to spell out the kind of protection, think about wearing a shirt and a hat, go for the shade and don't skimp on the sunscreen.
We checked Consumer Reports for the best sunscreens to buy, ones that after being tested do protect against both UVA and UVB rays. They recommend Neutrogena Ultra Sheer Dry-Touch SPF 45 and No-Ad Sunblock lotion Max.
Also remember to always look for waterproof or water-resistant.
×
Most recent Utah stories