Estimated read time: 2-3 minutes
This archived news story is available only for your personal, non-commercial use. Information in the story may be outdated or superseded by additional information. Reading or replaying the story in its archived form does not constitute a republication of the story.
Jed Boal ReportingMost of us excel at something: a job, nurturing our families, or maybe a sport or hobby. A North Ogden man pursues his chosen passion one piece at a time.
Think it's baffling trying to find that one elusive piece to the puzzle? Imagine tackling the toughest puzzles made.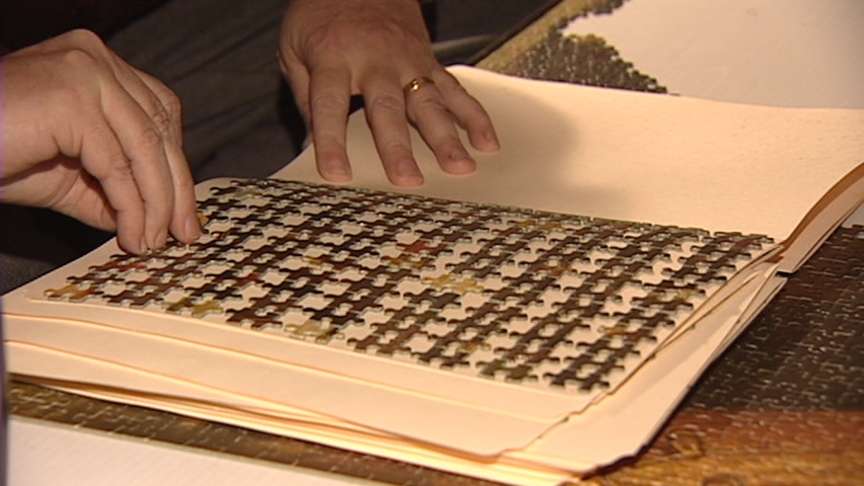 Jigsaw puzzles are not kids play for Steve Davis. His basement room proves his passion for puzzles. It's filled with more than two dozen puzzles, three of them have more than 18-thousand pieces, the largest commercially produced jig-saw puzzles.
For 20 years, he's marveled at the challenge and the history.
Steve Davis, Puzzle Man: "Just watching the pictures emerge. I try not to look at the cover of the box, just watch it happen as I go."
It's something to do while watching television.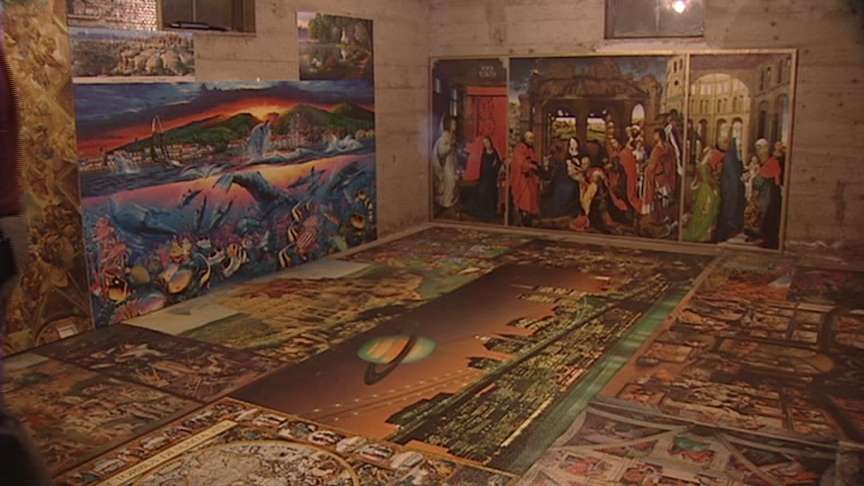 Steve Davis: "Some people do needlepoint, some do crossword puzzles, some build models, I do jigsaw puzzles."
Davis takes about four months to finish one of the big ones.
Steve Davis: "When you're doing one this size, you can't spread it out on the kitchen floor. I have to glue them into file folders with rubber cement."
He flips through the folders to look for pieces.
The current challenge? "Night Watch" by Rembrandt. He has the ceiling of the Sistine Chapel on his basement floor. His favorite? Tropical Impressions or The Mighty Jungle.
It was about eight years ago that he started putting the completed puzzles on the floor in an unfinished room in the basement. To get the puzzles on the wall, he mounts them on a piece of polystyrene, then sets them on the wall, and coats it all with polyurethane. The next challenge is finding a way to mount the puzzles on the ceiling.
Friends often comment that he must have a lot of patience.
Steve Davis: "It's just a matter of doing it. It might approach obsession, I'll admit that. Just like life, it's one piece at a time."
Davis simply places more pieces than most of us. Davis has completed other puzzles that aren't even on display. He simply didn't like the way they turned out.
×
Most recent Utah stories