Estimated read time: 2-3 minutes
This archived news story is available only for your personal, non-commercial use. Information in the story may be outdated or superseded by additional information. Reading or replaying the story in its archived form does not constitute a republication of the story.
Carole Mikita ReportingOf course, we are now very aware bear attacks do happen. A Utah woman, who is an ICU nurse, is well acquainted with the dangers. She helped a man in Yellowstone Park who was badly mauled by a Grizzly bear.
A Grizzly watches protectively over her cub in Yellowstone. On May 23, a wildlife photographer came upon such a scene and nearly lost his life. The mother Grizzly severely mauled Jim Cole's face.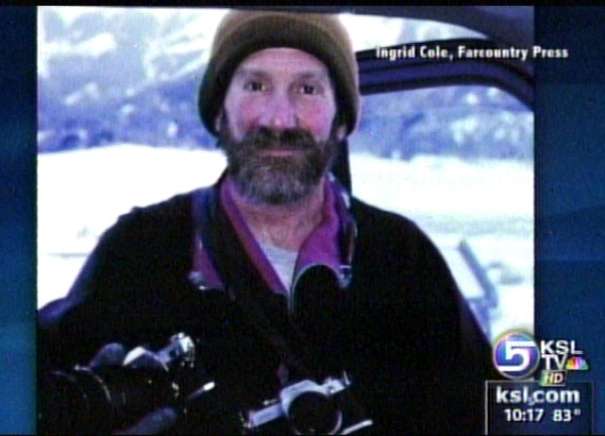 Judy Geiger, a nursing director driving through the park, saw a couple trying to help the man. She described the situation, saying, "My parents had a first aid kit in their car and I think that was really lucky, and it had gloves and everything, which was good with this big, bloody mess."
She covered him, put pressure on his bleeding and kept him talking for 15 minutes before EMTs arrived.
Judy is the director of the pediatric intensive care unit, and over the years, has seen many serious injuries. This one was the most gruesome she has ever seen. "I really couldn't tell at the time when I saw him whether he still had eyes, cause things were sort of rearranged and bloody. His face was just hanging off, basically. I was sort of shocked that he could have walked three miles back from where he was hurt," she said.
Jim Cole's books describe his observations of grizzlies. He was injured less seriously in 1993 in Glacier National Park, and in 2004, was charged with violating Yellowstone rules about getting within 100 yards of bears. He admitted the mistake and a judge acquitted him.
Judy Geiger says she's not heroic, just glad to be in the right place at the right time. "I really think that if he had not been going in the right direction or this couple hadn't seen him and he'd fallen down and, for some reason, couldn't get back up, I think he could have died."
Everyone agrees, the grizzly is not to blame, but with any accident, Judy Geiger's colleagues say they would want her near them.
Park rangers reported no human injuries from bears in Yellowstone last year and only eight minor injuries since the last bear-caused fatality in the park in 1986.
×
Most recent Utah stories