Estimated read time: 2-3 minutes
This archived news story is available only for your personal, non-commercial use. Information in the story may be outdated or superseded by additional information. Reading or replaying the story in its archived form does not constitute a republication of the story.
PROVO -- A major production was supposed to take place in the Provo tabernacle Friday and Saturday night. Even though the performers have lost their venue, the show will go on!
"I'm sure we would have turned away hundreds at the door, just based on the requests that went out on Facebook and things like that," he said.
The 200 singers, the musicians, and the film crew were there until 11 p.m. Thursday night rehearsing.
In addition to the loss of the historic building and organ, the fire destroyed hundreds of thousands of dollars worth of HD video cameras, sound equipment, sound and lights, a rented $100,000 Fazioli grand piano, harp, tympani and many other personal effects belonging to the performers.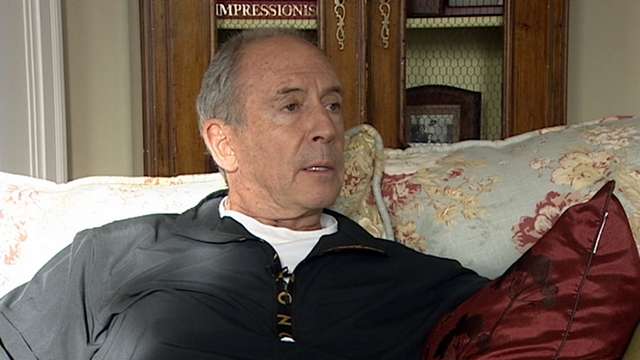 "I'm sure it's more than $100,000, Fazioli, new amazing piano sitting there, gone up in smoke. The harp, gone up in smoke. The timpani, gone up in smoke," de Azevedo said.
Hundreds of singers and technical workers from KBYU had been rehearsing along with de Azevedo.
"The set department had built these Roman arches and everything was lit beautifully. Greenery everywhere, and it was so stunningly beautiful," he said.
The TRAX AV company of Clearfield lost at least $80,000 worth of lighting and audio gear. Jeremy Ostler said, "You want to put on a great event for people to experience during the Christmas holiday. Then to have something like this happen at this particular juncture is tragic."
Provo Fire Marshal Lynn Scholfield said, "KBYU had production equipment and cameras in there."
In fact, a KBYU official told an associate they lost $2 million worth of equipment just in one production truck parked at the tabernacle.
De Azevedo said they had hired a security guard to be there all night.
"It's just weird. We were there, everything was fine, there's a security guard. And three hours after we leave, this building is almost destroyed. It's weird."
"Gloria" will now be performed Friday and Saturday at 7:30 p.m. at the Alpine Tabernacle in American Fork. Sunday night it will move to the UVU Events Center at 7:30 p.m.
The performance is free, but they will be accepting donations at the door to cover some of the personal losses of equipment that was left in the tabernacle. Donations may also be made through the Millennium Choral Society.
------
Story written with contributions from Mary Richards and John Hollenhorst.
×
Related stories
Most recent Utah stories