Estimated read time: 1-2 minutes
This archived news story is available only for your personal, non-commercial use. Information in the story may be outdated or superseded by additional information. Reading or replaying the story in its archived form does not constitute a republication of the story.
SALT LAKE CITY (AP) -- Utah schools are expected to take in another 14,700 students next school year, and that will require another $67 million, the state Office of Education said.
That is just part of the additional $347 million the state Board of Education is seeking in its $3.1 billion budget proposal.
The budget proposes a 5 percent increase in the weighted pupil unit, which would cost $101.6 million.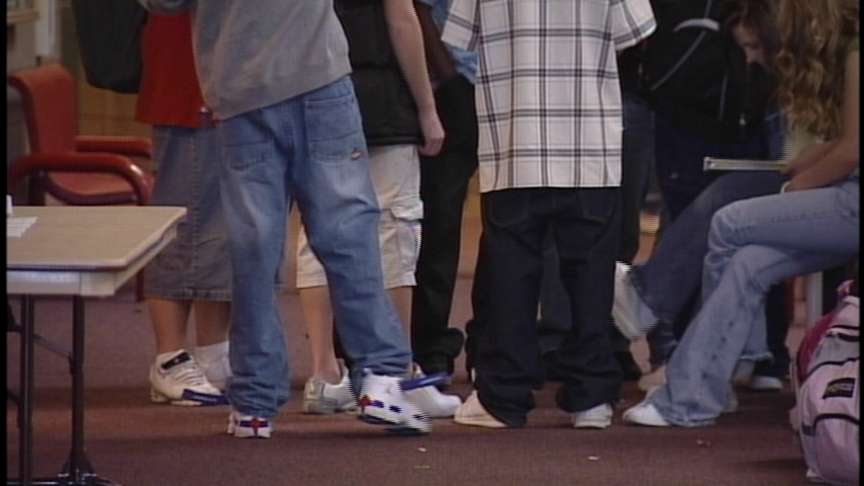 The board would like $16 million to make sure fourth- through sixth-graders master pivotal math concepts, $6.1 million to help high school students struggling to pass the basic skills test and $903,000 to replace special education funding cuts resulting from the Carson Smith Special Needs Scholarships voucher program.
It also wants $3.3 million for school guidance counselors, $7.5 million for charter schools and $6.1 million in one-time money for teacher supplies.
Patrick Ogden, state associate superintendent who oversees budgeting, said the budget proposal does not include money to help improve teacher quality in accordance with a task force report. He said that will be sought from the 2007 Legislature.
The budget request also does not include money for optional, full-day kindergarten programs, which are still under discussion. Board chairman Kim Burningham said he expects to see full-day kindergarten in Gov. Jon Huntsman Jr.'s budget request, to be released Friday.
The board also asks legislators to set the statewide basic property tax to bring in more money with inflation. Right now, the rate goes down almost annually to bring in the same amount of money. If it did not, schools would have collected $840 million since 1996.
A similar proposal went nowhere a few years ago, and the idea is not part of legislators' tax reform proposals.
(Copyright 2005 by The Associated Press. All Rights Reserved.)
×
Most recent Utah stories