Estimated read time: 4-5 minutes
This archived news story is available only for your personal, non-commercial use. Information in the story may be outdated or superseded by additional information. Reading or replaying the story in its archived form does not constitute a republication of the story.
SALT LAKE CITY -- The jury started deliberating just after 5:30 p.m. Thursday and court officials announced jurors had reached a verdict just after 10:30 a.m. Friday.
Deliberations were the first time jurors were allowed to openly discuss the case. Juror 9 says they talked about their personal feelings along with the instructions from the judge in coming to their decision. Juror 7, the foreman, described it as a very emotional experience to be able to finally talk about the case.
The jurors spoke to the media Friday afternoon about their experience. Jurors were unified in discussing how difficult it was to hear Elizabeth's testimony. One described her days in the witness chair as "pure hell." All also talked about their respect for her composure and bravery in facing Mitchell in court. Juror 12 called her "a brave young lady."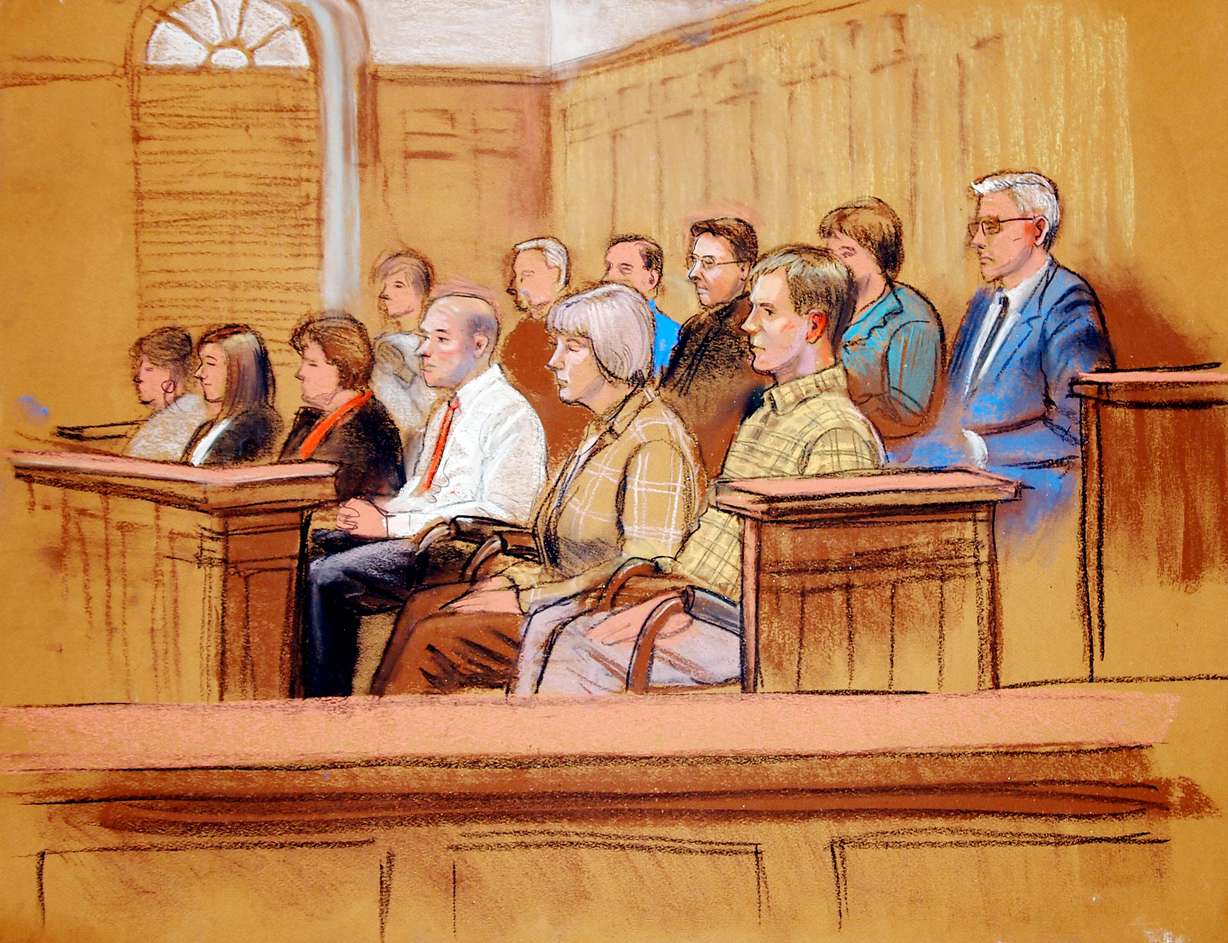 "After the first day of testimony and the jurors returned to the jury room at the end of receiving testimony, not a single word was said and there were four or five people visibly crying," one juror said.
Juror 7 said it was "easy to go home at night and cry after hearing her testimony."
"I'll go home and cry for the Smart family. This time I'll cry a little bit different than we did during testimony. It was pretty wrenching," said Juror 7. "I feel like a burden has been lifted because we followed the instructions that we were given and an opportunity to be able to help justice be served."
Several jurors called it a difficult decision. They felt the attorneys made a compelling case for insanity, but ultimately disagreed with it. They also said they knew it was a big decision, one that was important to get right.
"We as a group made sure that everybody had their say, and in the end all of us were comfortable with the decision," said Juror 12.
Ultimately they found the testimonies of Elizabeth, Dr. Welner, Dr. Gardner and Dr. Petersen to be most compelling. All of those were prosecution witnesses.
Juror 9 told reporters, "The testimony with Elizabeth, to me, was very important because of the interaction she spent with the defendant on a day-to-day basis. I thought that was a big part of the decision to find him guilty."
Jurors did say they believe Mitchell does have some mental issues but that he did know that what he was doing was wrong. They say there were just too many pieces of evidence showing he was manipulative.
Several jurors also said they felt Mitchell could turn on and off his personality, that he seemed to be in control of what he was doing.
The burden was on the defense, and jurors say it didn't come through that he was too insane to know right from wrong.
Defense attorney Bob Steele told KSL, "That's how hard the standard is set to be. It's very difficult, and I think [the jury] thought it through and considered the evidence and came to the conclusion they did. It's unusual for the defense to have any burden. For us to have to prove any burden was unusual. I think they looked at it carefully."
Steele said he was very impressed with how the jury handled all of the information given to them, saying they took their responsibilities seriously.
When asked by reporters whether the jury made the right decision, Steele said, "That's very difficult. I think they thought it through and considered the evidence and came to the conclusion they did."
Steele called them a "magnificent jury."
The jury was made up of seven men and five women. The majority are LDS; the others are Catholic, Greek orthodox and Presbyterian.
One of the jurors lived out of state when Elizabeth Smart was kidnapped. All but one of the jurors said they knew something about Mitchell prior to being selected for jury duty but did not closely follow the Smart case.
Several jurors also said they were concerned about the insanity defense being used as "easy way out."
However, in the questionnaires, many of the jurors wrote they planned to rely heavily on the testimony of mental health experts.
"I think we were fair, and a tight-knit group that made and intelligent decision and a fair verdict," Juror 9 said.
Story compiled with contributions from Jennifer Stagg and Andrew Adams.
×
Photos
Related links
Related stories
Most recent Utah stories