Estimated read time: 2-3 minutes
This archived news story is available only for your personal, non-commercial use. Information in the story may be outdated or superseded by additional information. Reading or replaying the story in its archived form does not constitute a republication of the story.
Jill Atwood ReportingWomen in business, now we're not talking office managers, accountants or salespeople, we're talking women who are bosses. There are over 100-thousand businesses in Utah owned and operated by women, and that number is growing.
The trend is amazing local experts who say Utah is even turning heads nationally. Utah leads the nation when it comes to women starting up their own businesses, and we're going to show you exactly what it takes.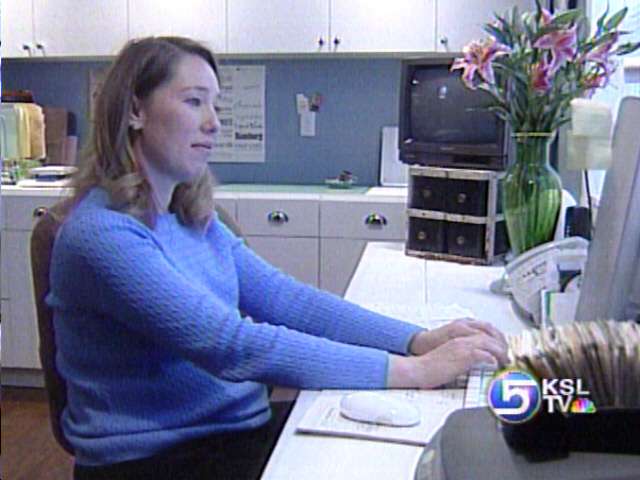 Lyndsay Imlay owns and operates Posh Salon and Day Retreat in Ogden. Gabriella Hunter runs a graphic design business out of her basement in Salt Lake City. She went from artist to entrepreneur. Hip and Humble was started by two sisters, a unique gift shop specializing in home decor. And Lelani Craig used her language skills to start a company called Commgap.
Lelani Craig: "Commgap is a full service translation agency. We offer over a 100 languages, document translation, over the phone interpretation."
Lelani knew she had the ability to be her own boss, but she also knew it would take more than just ability. It would take patience, financial planning and guts.
CC Mitchell, V.P., Zions Business Resource Center "Have you done market research? If it's a product, do you know how much it costs how to make it? Do you know how much you will be able to charge for it? All of those different parts come together to form a business plan."
CC Mitchell runs the brand new Business Resource Center at Zions Bank. She says the key to a successful business is thinking it through. And she says if you're willing to take the risk, the rewards will follow.
"Just being able to provide for your family and feel good about yourself, that is as much a success as having a multi million dollar company. Have to plan all the way through, not just in the beginning."
For information on women-owned businesses here in Utah, or if you need resources or information on how to start your own, contact the Women's Financial Group at 801-594-8150, or visit their web site, which is linked at the top right of this story.
×
Related links
Most recent Utah stories