Estimated read time: 1-2 minutes
This archived news story is available only for your personal, non-commercial use. Information in the story may be outdated or superseded by additional information. Reading or replaying the story in its archived form does not constitute a republication of the story.
SALT LAKE CITY -- Forty percent of Utah's non-profit organizations report donations are down this year and one-third are in danger of closing down by the end of the year.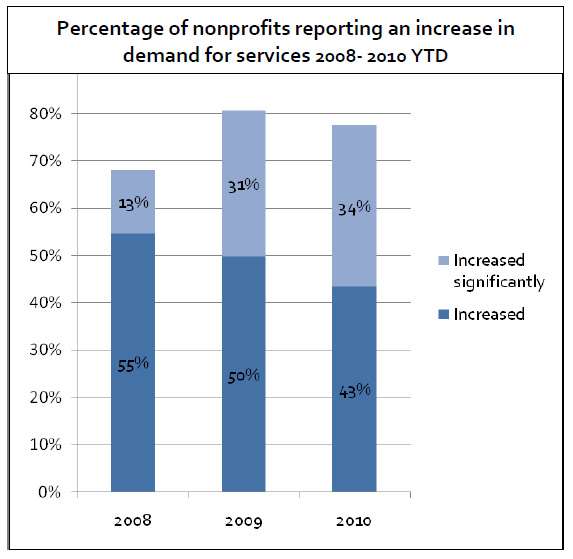 In an effort to help, the Community Foundation of Utah developed a challenge, pairing non-profits with mentors from the community, and assigned them to come up with new ideas to boost donations.
Utah Symphony and Utah Opera is one of the nonprofits invited to participate in the challenge. It is just one of six non-profits selected for the challenge, paired with mentors from the community -- including lawyers, entrepreneurs and venture capitalists.
"What it really helps to do is bring donors and non-profits together to share information and advice," said Jeremy Lund with the Community Foundation.
Of the Utah nonprofits surveyed, since January of 2010:
64% have seen donations decrease
7% say donations are down 25% or more
14% have no money in the bank
46% have lost a major funding source or donor
After three months of working together, the organizations presented their results Tuesday.
In an effort to reach the younger generations the Utah Symphony/Utah Opera started a competition on Facebook, rewarding their online friends for referring new donors.
"I think non-profits needs to change the way they think about how they raise money, and change the way they think about how they get people involved in their organizations," said Lund.
---
Nearly 78% of Utah nonprofit agencies saw an increase in demand for services so far in 2010, up from 55% in 2009.
---
The symphony says it is confident it will reach its goal of raising $14,000 with the help of the new ideas.
Head Start, a non-profit that provides health and education to children, won the challenge, for its ideas on how to re-brand and market its organization.
------
Compiled with contributions from Amanda Butterfield and Marc Giauque
×
Most recent Utah stories