Estimated read time: 2-3 minutes
This archived news story is available only for your personal, non-commercial use. Information in the story may be outdated or superseded by additional information. Reading or replaying the story in its archived form does not constitute a republication of the story.
SALT LAKE CITY -- Ten U.S. hospitals, including LDS Hospital in Salt Lake City, are designing ways to improve "hand-offs" when caregivers transfer critical patient information to each other.
Any details that fall through the cracks can jeopardize a patient's care.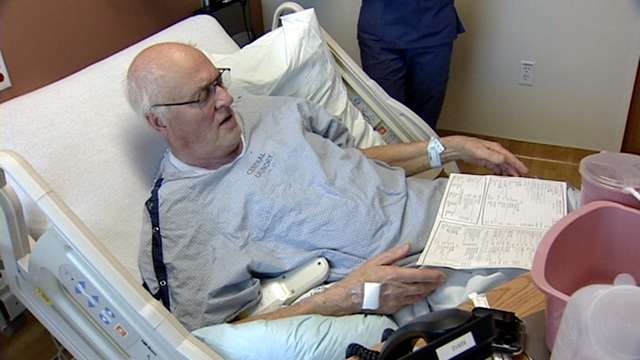 In a visit to LDS Hospital, KSL observed registered nurse Lynn Colgren taking care of patient Stan Halversen. Whether his condition is simple or complex, she can omit no details when passing information to the next nurse coming on duty. LDS Hospital Administrator Todd Neubert says "any piece of that information that isn't provided could cause injury or a delay in care."
In that exchange, the nurse leaving is the "giver" while the nurse coming on duty is the "receiver."
As Colgren describes, "if the receiver doesn't get what he or she wants from the giver- we have right there- we know what questions to ask."
---
An estimated 80 percent of serious medical errors involve miscommunication between caregivers when patients are transferred or handed-off. -The Joint Commission
---
Across the hall or down the corridor, the same thing must happen all the time every day among everybody involved. A single patient in a hospital room, say on a three-day stay, could see as many as 25 different health care workers in shift changes, including nurses, therapists and physicians.
"The opportunity here is to weld all of that information together so whoever is making the next treatment decision has the benefit of all of that information," says Dr. Scott Hansen, Hospital Medical Director.
This "hand-off," as it's called, is critical and needs not just computer data alone but a one-on-one, face-to-face verbal exchange. Among ten U.S. hospitals working together to improve these exchanges, LDS Hospital is among five actually piloting techniques that could become a standard for the country.
---
So far, LDS Hospital's protocol has reduced communication problems by 50 percent.
---
All health care workers at the Salt Lake hospital are now using a form to make sure nothing is omitted.
"It's built in redundancy," Colgren says. "I can't forget. I can't forget. If my boxes aren't filled up - if there is something I don't know, I will ask and get an answer. And sometimes the answer is 'I don't know,' but at least I know that it has been addressed."
So far, LDS Hospital's protocol has reduced communication problems by 50 percent. The organization called the Joint Commission that accredits and certifies 18,000 healthcare organizations across the country wants more efficient "hand-offs." That's why it asked the ten selected hospitals to work together on the project.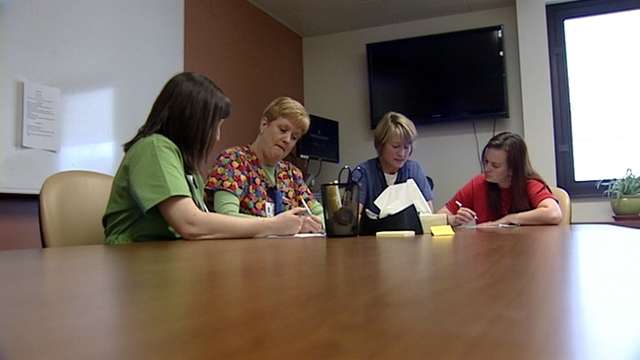 The other nine medical organizations include:
The Mayo Clinic
Johns Hopkins
Massachusetts General
Stanford University Hospital and Clinics
Lutheran Medical Center
Fairview Health Services
Kaiser Permanente Sunnyside Medical Center
New York Presbyterian Hospital
Alexandra Cohen Children's Medical Center
E-mail: eyeates@ksl.com
×
Related links
Most recent Utah stories