Estimated read time: 2-3 minutes
This archived news story is available only for your personal, non-commercial use. Information in the story may be outdated or superseded by additional information. Reading or replaying the story in its archived form does not constitute a republication of the story.
SALT LAKE CITY -- Soldiers used it in both World Wars and gun enthusiasts say it has defended American values, but does that mean the Browning 1911 handgun, designed by Ogden native John Browning, deserves a spot as Utah's state firearm? The idea is getting mixed reviews.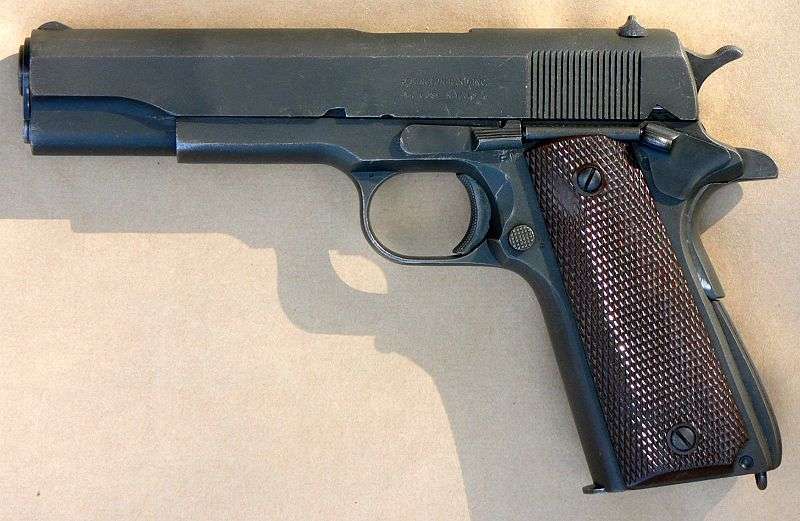 The Browning 1911 would be in the same class as the seagull, the state bird; the Sego Lily, the state flower; and the Dutch oven, the state cooking pot. The question some have is whether a state gun is somehow different.
Steve Gunn, with the Gun Violence Prevention Center, said, "I would prefer that if we adopt a firearm as our symbol, that we use something more modern like a .50 caliber sniper rifle or perhaps an assault rifle."
It's a sarcastic response to the idea of a state firearm from a man concerned about gun violence. Rep. Carl Wimmer, (R) Herriman,is serious about elevating this historic, semi-automatic .45 caliber handgun, though.
"This is not an implementation of death, this is an implementation of freedom. This is the firearm that helped win World War II, that helped win World War I and defend American values," Wimmer said.
John Moses Browning, who was born in Ogden, created the gun along with many others. Wimmer says the Browning 1911 is the most proficient firearm in the history of the United States. He also said next year would be the perfect year to honor Browning and this particular gun as it is the 100 year anniversary that it was adopted by the United States Army. Its design is virtually unchanged today.
"Next year, 2011, will be the 100 year anniversary that it was adopted by the U.S. Army. So I think it's very fitting and appropriate that we designate this as the state firearm of Utah," Wimmer said.
Not everyone is thrilled with the state firearm but there's not a huge appetite for a big fight at the Capitol.
Scott Hyatt said, "I think it's good recognition for the state, and good to recognize Mr. Browning, but I don't know if we need to designate a gun for our state."
Cory Alexander said, "If we had a state gun it would be cool I guess, but there's no real relevance to it."
Instead of a fight, there might simply be more sarcasm.
"I would nominate arsenic as our state poison, because, of course arsenic is often a by-product of our state mining industry," Gunn told KSL.
Gunn said Wimmer's proposal is in bad taste at best.
Wimmer said he'll propose the state gun designation in the upcoming legislative session, although he said he doesn't want to spend a lot of time debating it because there are more important issues that need to be addressed.
Several lawmakers are opposed to the idea, but none of them expressed any appetite for putting much effort into opposing it.
Compiled with contributions from Richard Piatt and Randall Jeppesen
×
Most recent Utah stories