Estimated read time: 2-3 minutes
This archived news story is available only for your personal, non-commercial use. Information in the story may be outdated or superseded by additional information. Reading or replaying the story in its archived form does not constitute a republication of the story.
Jed Boal Reporting The Air Force today gave one of its highest honors to four Hill airmen who spent their time in Iraq disabling Improvised Explosive Devices or IEDs and, as their commander put it, saving lives every day.
Improvised Explosive Devices are blamed in as many as 80 percent of U.S. fatalities this spring in the Iraq War, according to Pentagon data. IEDs killed nearly 1,500 U.S. troops in the last four years; and 90 last month alone, according to the Iraq Coalition Casualty Count, which tracks the numbers.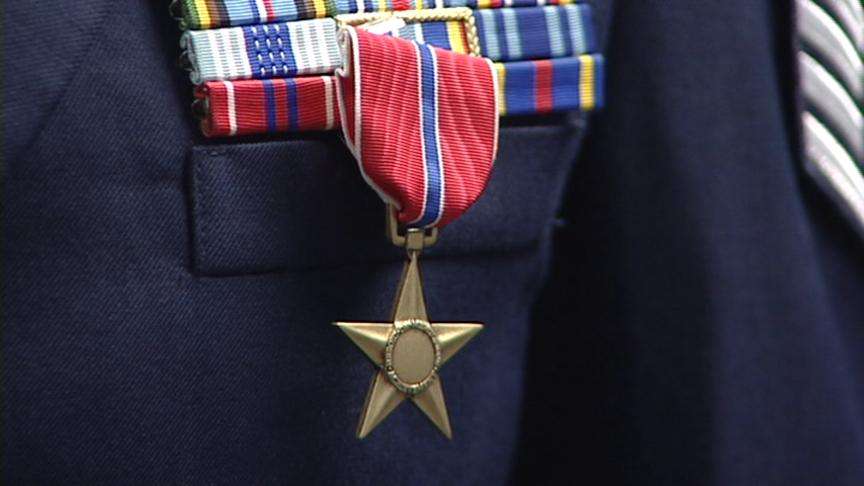 Maj. Gen. Kevin Sullivan, Commander of Ogden Air Logistics Center, says "These things are buried, they're put inside cars, in some cases they're put inside garbage cans, in some cases they're put inside dead animals on the side of road and they just don't know they're there, and they're very difficult to detect."
These airmen led teams that went after roadside bombs and disabled them or blew them up. They are part of a highly trained war zone bomb squad that lost three of its members in January. The four staff sergeants of the 775th Civil Engineer Squadron's Explosive Ordnance Disposal Flight were honored for their service with the Bronze Star Medal.
Staff Sergeant Evan Knight led his team in the most dangerous area of IEDs in and around Baghdad. The airmen rely on their training to cope with fear. Staff Sergeant Evan Knight explains, "Kind of put it behind you so that you focus on the mission and get it done, because that's the most important thing. If you are out there thinking about how this could injure you or kill you, you're going to be less effective."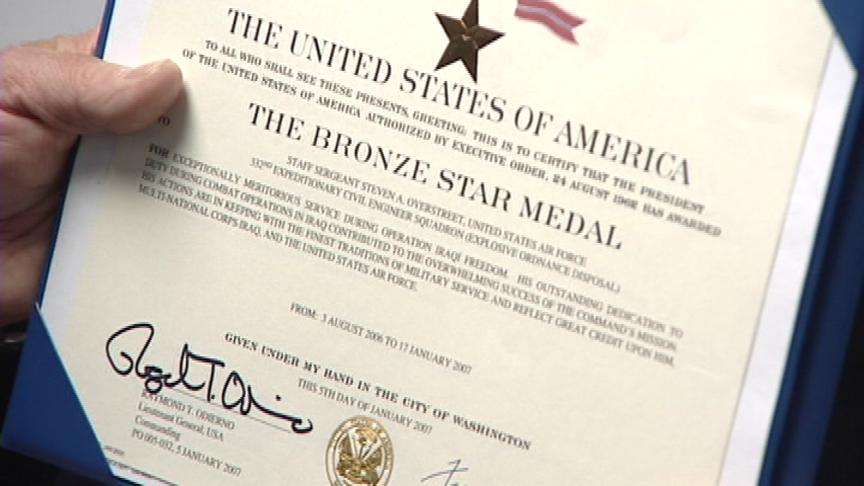 Staff Sergeant Bradley Kline's leadership included a 120 hour mission clearing IEDs from 45 kilometers of road.
Staff Sergeant Steven Overstreet's team disabled multiple roadside bombs and collected evidence for trials.
Staff Sergeant William White's leadership safeguarded as many as 41,000 forces.
Collectively, they cleared more than 100 IEDs during a six month period, much of the work while under enemy fire. It's a very dangerous task performed by these teams.
Maj. Gen. Kevin Sullivan says "As they neutralize these IEDs, as they go out and find these things, they are saving hundreds of lives while they're over there."
The Bronze Star Medal is one of the military's highest honors awarded to those who have distinguished themselves in service against an enemy.
×
Most recent Utah stories