Estimated read time: 3-4 minutes
This archived news story is available only for your personal, non-commercial use. Information in the story may be outdated or superseded by additional information. Reading or replaying the story in its archived form does not constitute a republication of the story.
John Hollenhorst Reporting Get ready for some bad air. The forecast for the next two days is pretty grim, from an air pollution standpoint. Summer isn't even here yet, but we're heading into the summer ozone season early, whether we like it or not. Today is a Yellow Day. Friday and Saturday will be the first ozone Red Days of the year.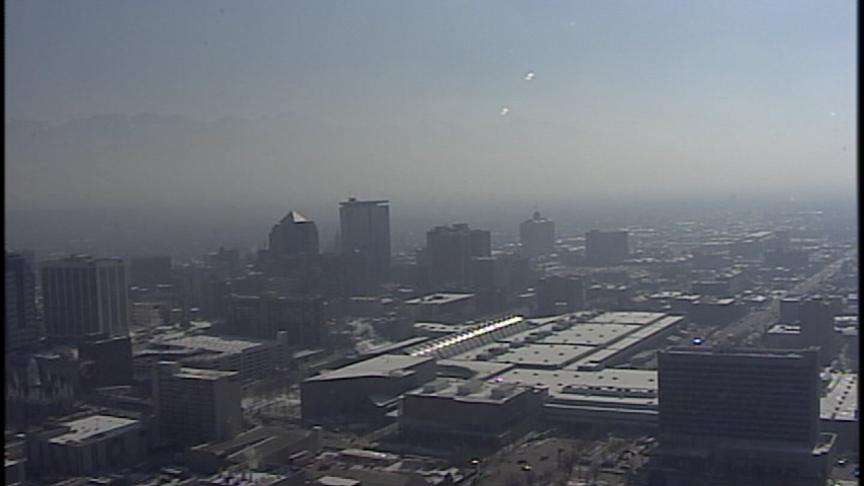 At air monitoring stations around the valley, the pattern is pretty clear. When it gets hot, without much wind, the instruments start to pick up more and more ozone. It usually peaks during the afternoon rush hour. But it's morning pollution that causes it; the pollutants cook in the sun all day and turn into ozone.
So, the state wants everyone to cut back the next two days. Donna Spangler with the Utah Department of Environmental Quality offers the following tips, "...basically limit their driving. If they can take mass transit, do that. Try not to drive to lunch. Or just consolidate their trips." She also adds, "If you were to park your car for one day, it would save a quarter pound of pollution in the air. Now a quarter pound does not seem like all that much. But if everyone did that, it would certainly add up and make a significant difference."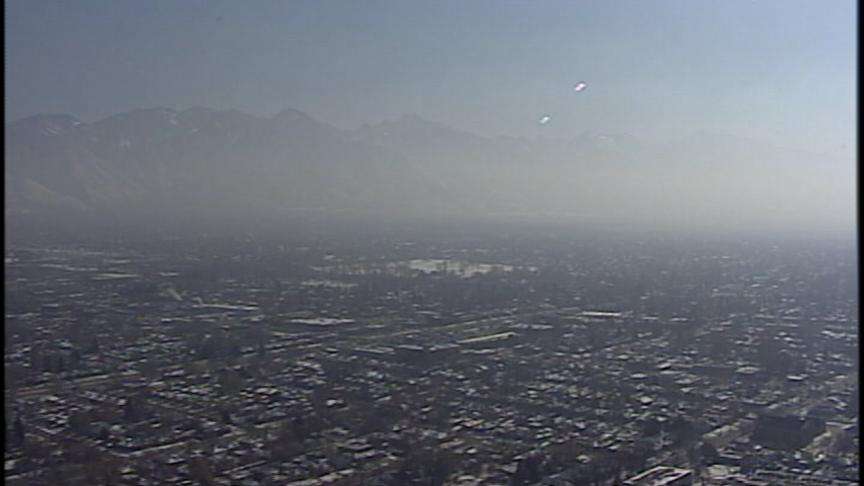 Those with asthma or special sensitivity should stay indoors. Also, joggers, it's a good idea to limit outdoor exercise. The state has established a new Web page that makes it easier to get a three-day pollution forecast, and the current conditions.
Now, wouldn't it be nice if truck drivers would quit idling their engines, hour after hour? Today we saw a new system that persuades them to do it in luxurious comfort. When truck drivers pull into a truck stop, it's not unusual to just sit there idling. Long-haul truck driver Andrew Bradshaw spends 200 bucks a week, just for diesel fuel used while idling. "That's about 10 hours a day," Bradshaw says.
Federal driving regulations sometimes require breaks up to 34 hours at a stretch. But why not just turn off the engine? The truck is a driver's office and bedroom. "If it's hot, or cold, either way, you got to idle the truck," Bradshaw explains.
Now, a giant umbilical gives truck drivers what they need. It's a system called IdleAire, just installed at Sapp Brothers Truck Stop. Overhead racks are equipped with individual air conditioners for up to 51 trucks.
James Darnell, IdleAire site supervisor, says, "And they can turn off their trucks completely. So you're not getting the emissions from their truck running constantly the entire time that they're stopped."
The umbilical not only provides summer cooling and winter heat. There is power for appliances, a cable TV connection, on-demand movies and high-speed Internet access. More and more trucking firms are signing up.
The IdleAire hookup costs each driver about two dollars an hour. But that beats idling, which uses four or five dollars worth of diesel fuel every hour. The truck stop shares IdleAire profits and the benefits.
Dave Segelke with Sapp Bros. Truck Stop adds, "It's quieter, not as much noise, so it reduces noise pollution, also."
Dozens of IdleAire systems have been installed in other states. This is the first in Utah. It cost about a million dollars. UDOT arranged a federal grant that covers two-thirds. The theory is it helps taxpayers by cleaning up everybody's air.
×
Related links
Most recent Utah stories