Estimated read time: 2-3 minutes
This archived news story is available only for your personal, non-commercial use. Information in the story may be outdated or superseded by additional information. Reading or replaying the story in its archived form does not constitute a republication of the story.
Carole Mikita ReportingPeople in many nations are marking the 18th annual World AIDS day. While treatment has helped many survive for years in some countries, the number of infected people continues to climb.
With HIV/AIDS still a growing epidemic -- some call it a pandemic -- the faith-based community organizations, those in health care, and world leaders today are saying, they all need to do more.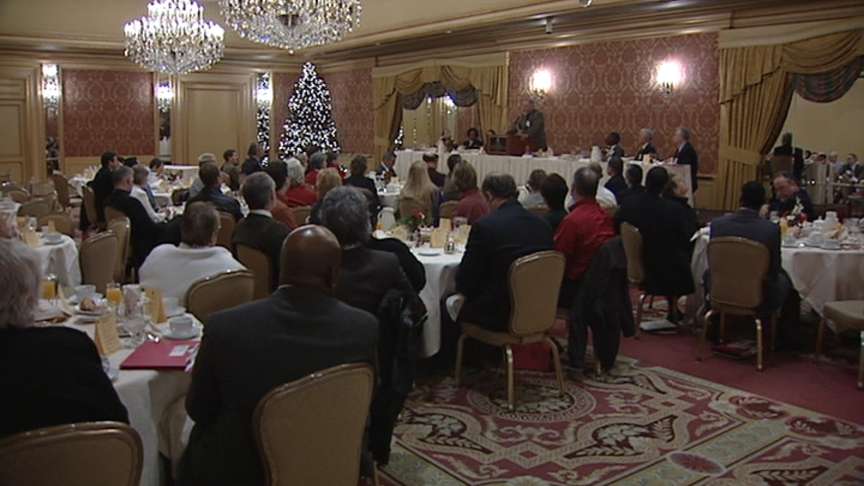 On this day of remembrance "Aids Walk for Life" brought together India's government agencies, NGOs and the U.S. Embassy with more than five-million cases. Thailand country ranks second only to South Africa in the number of people infected with HIV.
A street parade aimed its message at young people. The disease infects 18-thousand each year. Thailand is one of the few countries to make anti-retroviral drugs available to HIV sufferers through a national heath plan.
Thirty-nine volunteers are part of a new AIDS vaccine test in China where 800-thousand people are HIV positive and 80-thousand have AIDS.
British Prime Minister Tony Blair gathered with youngsters who learned about HIV/AIDS in a video starring their idol David Beckham. 58-thousand people are infected there, a 50% increase in five years. Blair announced a multi-million pound program to find an AIDS vaccine.
President and Mrs. Bush recognized the millions of people who have died. With 40-thousand new HIV cases here every year, the president introduced a new partners initiative.
President Bush: "Through this initiative, which is part of the emergency plan, we will further reach out to our faith-based community organizations."
One of those faith communities is Salt Lake City, where religious leaders gathered for a prayer breakfast and heard from federal representatives.
Alex Azar, Deputy Sec. Health & Human Services: "The idea is to reach people through their networks of compassion that we normally, that the public health community cannot reach."
Utah is considered a low-impact state but the number of HIV/AIDS cases has tripled in the last four years with 36 in 2001 and 102 in 2005.
Rev. Lee Shaw, St. Stephen's Episcopal Church: "The faith communities in this state can do a lot to promote health lifestyles, healthy families and stable relationships."
The religious leaders hope to bring new emphasis on prevention with education.
Elder Robert C. Oaks, LDS Church Quorum of the Seventy: "We found that, certainly in our experience in Africa. That's what our program was all about, education about what AIDS is, how you get it, how you don't get it and how to take care of those who are afflicted."
The Health and Human Services representatives say two-thirds of the new HIV/AIDS cases are people who don't know they are infected; they hope the faith-based communities will be better able to reach them.
×
Most recent Utah stories