Estimated read time: 4-5 minutes
This archived news story is available only for your personal, non-commercial use. Information in the story may be outdated or superseded by additional information. Reading or replaying the story in its archived form does not constitute a republication of the story.
---
Hunker down, wait it out a bit. It's going to be that significant.
–- Glen Merrill, NWS
---
SALT LAKE CITY -- Blizzards like the storm working its way through Western states just before Thanksgiving can be a deadly hazard for travelers. And it comes right at the time when families are most likely to be driving long distances.
Meteorologists say the 3 to 6 inches of snow anticipated in the valleys is not the problem -- it's the combination of snow, extreme cold and possibly damaging winds.
Glen Merrill, a National Weather Service meteorologist in Salt Lake, said, "This will far surpass anything that we've seen, probably for the last several years." (CLICK HERE for the KSL forecast)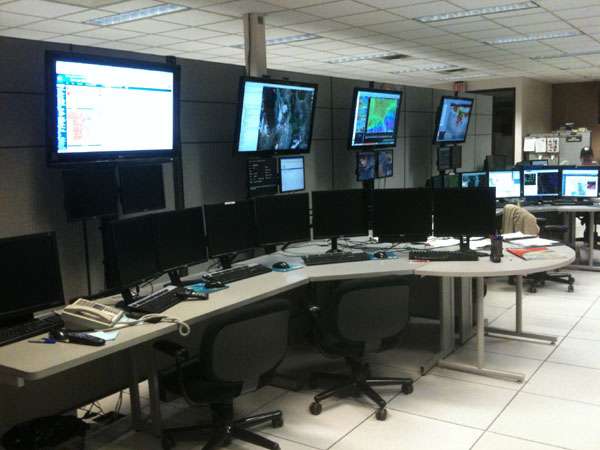 Merrill says when the storm front hits, "It would be like driving from dry pavement to instantly snow-packed roads within 15 minutes."
"The first few couple minutes of the front, the snow might actually attempt to melt on surfaces. But a few minutes later it will instantly freeze and accumulate very quickly," he added.
Automobile preparation
Experts say those hitting the road to grandmother's house for the holiday should take special precautions to be ready in case they get stuck in the snow.
The best advice is to delay the departure if a blizzard is still raging, according to Rolayne Fairclough of the American Automobile Association. "If you can make your destination when the roads are clear," she said, "it just makes all the sense in the world not to be out there."
Getting stuck is an extreme hazard for drivers in rural areas, but it can happen even to commuters. During a storm in northern Utah County in 2008, dozens of drivers were stuck for hours waiting for rescue. "They should always be prepared to have to be there for awhile," Fairclough said.
Mary Burchett of the American Red Cross keeps a 72-hour survival kit in her car at all times and adds special items for cold weather. "Just ways to stay warm," Burchett said, "but also to have any extra supplies should I get stuck in my car traveling."
Her winter kit includes first-air supplies, a flashlight with extra batteries, hand warmers, blankets, a cell phone charger and food items that won't be damaged by cold. She also recommends extra winter clothing.
"Definitely have a pair of warm boots or snow boots in case you have to get out of your car for any reason," Burchett said.
Burchett and Fairclough both stress a basic safety rule; if your car gets stuck in a blizzard, don't try walking for help. "Stay in your vehicle," Fairclough said. "Absolutely, stay in your vehicle, because if you start walking, the elements are just too harsh."
The Red Cross also suggests keeping your gas tank full to prevent the gas line from freezing. If you get stranded in your car, run the engine about 10 minutes each hour for heat.
Related:
The forecast has many people lining up to upgrade their vehicle's tires.
The Les Schwab store in Tooele, for example, was extremely busy over the weekend. Manager Wade Gipson says things haven't slowed down much. On Monday, customers waited an hour and a half to buy new tires.
If you're wondering whether or not you have enough tread for winter, Gipson says things get dicey anywhere below a half tread. If you can afford it, Gipson recommends having two sets of tires -- one designated for winter, the other for all seasons.
Home preparation
Those at home should be prepared for possible power outages. Rocky Mountain Power says this major storm could knock out power. It recommends keeping blankets handy but to be careful with portable heat sources.
"You should never operate a kerosene or propane-powered heater without proper ventilation, and never run a generator inside your home or garage without that proper ventilation," Jeff Hymas, with Rocky Mountain Power said. "Don't put your safety at risk while trying to stay warm. Bundle up, wear layers. There are other things you can do to stay warm."
Rocky Mountain also suggests having a 72-hour kit with food, water, a can opener and a flashlight.
Another idea to stay warm is close off unneeded rooms and place blankets and towels around doors to block off areas where the heat will escape. You can also cover windows with blankets at night.
It's also important to keep eating when it's cold because the food will help your body stay warm.
------
Story written with contributions from John Hollenhorst,Courtney Orton, Randall Jeppesen, Andrew Adams, Anne Forester and Marc Giauque.
×
Related links
Related stories
Most recent Utah stories