This archived news story is available only for your personal, non-commercial use. Information in the story may be outdated or superseded by additional information. Reading or replaying the story in its archived form does not constitute a republication of the story.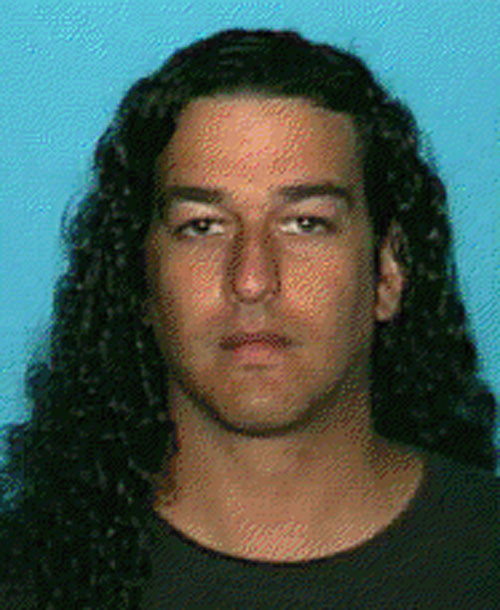 MOAB -- Searchers spent a third day scouring the rugged red rock terrain near Moab for a suspected shooter, but by nightfall, there's still no sign of him.
"We widened our search today in a larger area and were unable to come up with anything at all," said Grand County Sheriff Jim Nyland.
Authorities say they're looking for 40-year-old Lance Leeroy Arellano in the late Friday wounding of 34-year-old ranger Brody Young. Arellano is believed to be injured too.
Authorities plan to continue the search Tuesday in the same area they've been in. They believe Arellano is likely still alive and is still in the area.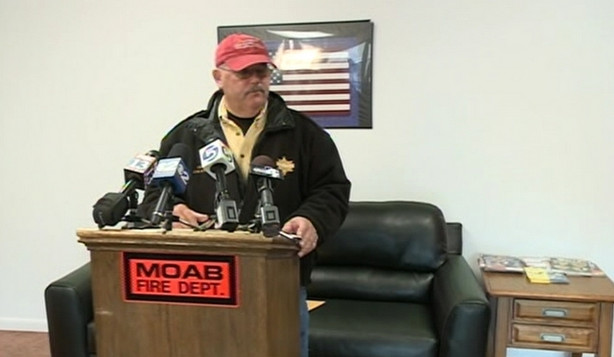 Nyland described the terrain as rugged, with boulders and deep caves.
"He could be in an area, in a cave, far enough where the temperatures wouldn't affect him ... At least two of the caves went back in to 60-70 feet back in the rocks. To get in an area like that, the temperature wouldn't bother him that much," he said.
Nyland says Young was wounded in the arm, leg and the stomach area, and underwent surgery over the weekend at a hospital in Grand Junction, Colo. He was in critical but stable condition Monday morning.
"Everybody is in disbelief. It's such a small community, that nobody can believe this happened here," said Moab resident Chris Henri. "But in reality, it does. It's a shock. Everybody is in shock."
Officials say the shootout occurred after Young stopped a vehicle near the Poison Spider Mesa Trail southwest of Moab near the Colorado River.
Who is Lance Arellano?
Who is Lance Arellano, the suspect in the shooting and the focus of that massive manhunt?
We know that his mother cooperated with authorities when he became the suspect in the shooting. People who know him told KSL they are surprised he is involved in this.
Lance Leeroy Arellano is 40 years old and has lived in several locations over the past few years, including the Salt Lake Valley and in Orem. Most recently, he has been living in the rural community of Fayette, in Sanpete County. He has been staying with his mother at her home. He is currently unemployed.
Though she declined to speak about her son, neighbors say he has been seen in the neighborhood lately. They say they haven't heard of him involved in any trouble and that Arellano has actually been helpful around the community.
News that he is suspect in the shooting of the park ranger has left people who know him in shock.
Neighbor Kathi Williams said, "I was really upset and sad because Lance, he's a really nice guy and I really liked him and he's a nice man. I wonder what happened?"
A search of court records found Arellano does have a criminal history, but no felonies are on his record. He has faced misdemeanor charges of drug possession, disorderly conduct and theft.
The Grand County sheriff says that Arellano does have a few active warrants for traffic violations but nothing serious.
For now, those who know him are waiting for answers about his involvement.
------
Story written with contributions from Sam Penrod, John Daley, Alex Cabrero, Amy Joi O'Donoghue and The Associated Press.
×
Related Stories