Estimated read time: 2-3 minutes
This archived news story is available only for your personal, non-commercial use. Information in the story may be outdated or superseded by additional information. Reading or replaying the story in its archived form does not constitute a republication of the story.
Tonya Papanikolas Reporting Several Utah school districts have just hired a total of 12 new teachers from Mexico. The State Office of Education has been working on the plan for almost a year. This is part of an agreement Governor Huntsman made with Mexico when he visited there a couple years ago.
School districts say they're happy about it. The teachers will be filling positions that districts can't seem to staff right now. At the same time, the teachers will help a growing population of Hispanic students in the state. School districts are having a harder and harder time finding elementary school teachers, science and math teachers.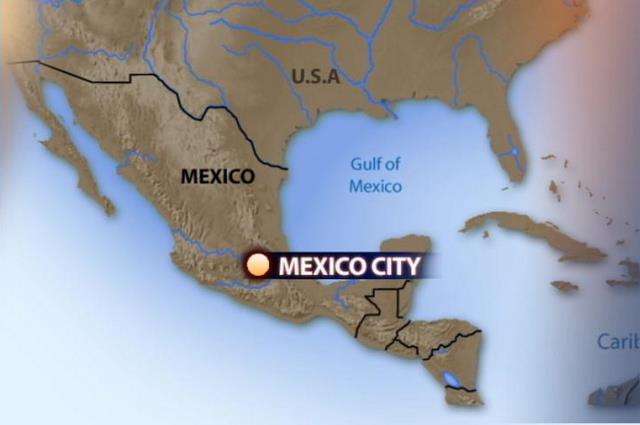 Human Resources Director for Granite School District Mike Fraser says, "Right now, as we speak, we still have 30 elementary positions to fill."
But the Granite District has just filled three of those spots with teachers from Mexico. "We think it's going to be very exciting," Fraser says. "These are very qualified teaching candidates who are proficient in English."
The Granite district was one of four school districts in Utah to send employees to Mexico where they interviewed over 50 teachers that the Mexican Consulate had pre-screened. Other districts include Salt Lake, Tooele County and Davis County. "Each school district selected three teaching candidates to bring back to Salt Lake City," Fraser says.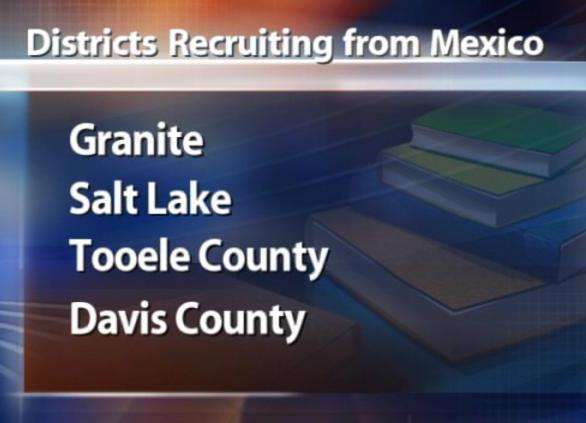 Most of the 12 teachers will speak English in the classroom with the exception of those hired for dual immersion programs. The Granite District says the teachers will be a great help to Spanish-speaking students and their parents, who often feel left out of their child's education. "They're very intimidated to come to the school, show up at parent-teacher consultation because of that language barrier," Fraser explains.
Mark Peterson with the Utah Office of Education says, "If the teacher happens to be teaching math or science or whatever, if they speak Spanish, it's a bonus."
The three teachers Granite hired all have at least six years of experience and one has her MBA. The state says it's glad to have that kind of quality from anywhere. Peterson says, "At the moment, Utah can use highly qualified teachers wherever we can get them from, which is why the districts are out recruiting out of state, and this is just a little further out of state than normal."
The teachers will arrive in early August. They'll make a salary of around $35,000, compared to about $12,000 in Mexico. The state is helping the teachers get a temporary work visa which would allow them to stay here up to three years.
×
Related links
Most recent Utah stories