Estimated read time: 1-2 minutes
This archived news story is available only for your personal, non-commercial use. Information in the story may be outdated or superseded by additional information. Reading or replaying the story in its archived form does not constitute a republication of the story.
John Hollenhorst Reporting"Residents in the area heard the shots being fired. Some claim 30, some claim 10, so probably somewhere in the middle."
An apparent gang confrontation near Terrace Hills Park in the upper Avenues leave three people shot tonight; one person is dead. It appears the victims drove themselves to the hospital.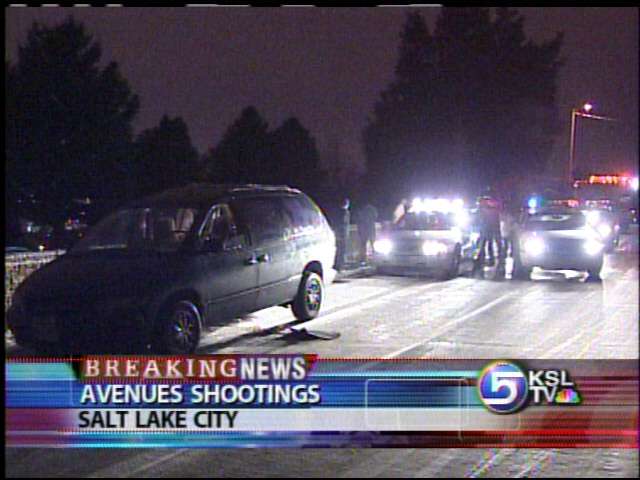 It happened on 11th Avenue, just above the Salt Lake City cemetery. It was apparently quite a shoot-out. Neighbors told police they heard anywhere from 10 to 30 shots. It happened in the parking lot of Terrace Hills Park.
Police are still trying to sort out how many people were actually involved, how many vehicles were there, and just who did all the shooting.
Three people ended up at the hospital, but only one has confirmed to have been shot. He was a 35-year old male victim, shot to death. There was also a 51-year old male victim in serious condition with what they believe are stab wounds. A third victim had minor stab wounds.
A van with six people in it was stopped near the scene of the shooting and police have taken those six people into custody for questioning. They're not described as suspects at this point.
We understand that some of the vehicles involved have bullet holes in them. Police are not sure how many vehicles were there or how many people were involved. They're just describing it as a very violent confrontation between two gangs.
×
Most recent Utah stories