Estimated read time: 3-4 minutes
This archived news story is available only for your personal, non-commercial use. Information in the story may be outdated or superseded by additional information. Reading or replaying the story in its archived form does not constitute a republication of the story.
SALT LAKE CITY -- An underground world consumes thousands of Utahns who are constantly driven by getting their next high, but there is a place of hope for these addicts. It's a place in our judicial system where they'll get more than a prison sentence, they'll get help.
According to the Utah State Court records, every year 22,000 felonies are committed in Utah. It's estimated 75 percent of those are drug related. Drug court offers a second chance to addicts who are in desperate need of one.
---
Drug addicts aren't what you think. We have soccer moms … They are the kids next door. People that, in a million years, you would never guess would be drug addicts.
–Jenny Kulland
---
It only takes a few minutes to figure out this isn't your typical courtroom. Candy bars sit next to the stand and the defendants read inspirational thoughts.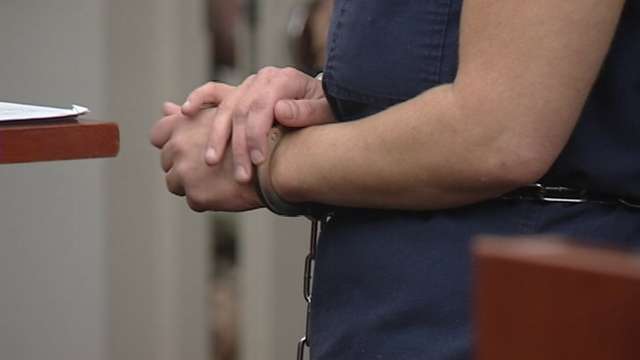 "Today is a gift, that's why it is called the present," said one defendant.
Third District Judge Randall Skanchy is part arbiter, part parent.
"I think I am two things -- a cheerleader for those who are doing well and a tough parent for those who need to be scolded a little bit," says Skanchy.
It's unconventional, but when you're dealing with drug addicts, he says the same old sentencing song and dance doesn't work.
Skanchy explains, "If they don't beat these addictions, it's life or death."
The people who come to drug court are not the hardened criminals you might expect. They're the parent of your child's classmate, or the clerk at the grocery store. And this is their last chance.
Drug Court Numbers
Estimates are that 75% of Utah's 22,000 felonies each year are drug related
Salt Lake Felony Drug Courts have gone from 567 admissions in 2007 to less than 400 in 2010
The recidivism rate of our felony drug courts is around 15%; the general recidivism rate is about 70%
National studies show that every dollar spent on drug courts saves the rest of the system (jails, prisons, treatment, courts, law enforcement etc.) between $3 and $9
State funding of drug courts has dropped by about 30% in the last two years; and almost half of the costs in the Salt Lake drug courts are funded by the county, grants, and fees, not state dollars.
Jenny Kulland, the drug court case manager, says, "Drug addicts aren't what you think. We have soccer moms ... They are the kids next door. People that, in a million years, you would never guess would be drug addicts."
"My addiction, it was my best friend," said Bettina Zaharias.
And the approach in court is as unique as the defendants. Drug court has one thing other courts don't: treatment.
"We're taking people who have drug addictions and completely changing everything about their life," explained Kulland, "and by the time they're done, making them productive members of society."
While in the program, the defendants undergo hours of counseling each week. They must surrender their lives, open their homes for random searches, consent to drug testing, and follow all of the judge's orders.
"This is something I don't think you can beat by yourself," says Skanchy. "You need the help and supervision drug court gives. If I'm not getting someone to be successful, or assisting them in being successful, I'm letting not only that person down, but the line of family standing behind them."
Only about 15 percent of the defendants who successfully complete drug court end up back in the court system. The general rate is about 70 percent -- proving this court with compassion works.
Defense attorney Deborah Kreeck Mendez says, "You can watch them come out. You don't have to watch them go to prison for the rest of their lives. You don't have to watch them make bad choices."
"You're solving the problem, that's why it works," says prosecutor Chris Bown. "It gets to the heart of the matter."
"We need to be better at giving them opportunities to be the sort of people they want to be and can be," Skanchy says. "I think drug court does that for people."
Drug court admits about 500 defendants a year, and it has a 75 percent success rate.
E-mail: jstagg@ksl.com
×
Related links
Related stories
Most recent Utah stories