Estimated read time: 3-4 minutes
This archived news story is available only for your personal, non-commercial use. Information in the story may be outdated or superseded by additional information. Reading or replaying the story in its archived form does not constitute a republication of the story.
DRAPER -- A 17-year-old girl has admitted to being involved in fatal hit-and-run that occurred in Draper Sunday night.
The girl told police she thought she hit a mailbox or a sign and that she didn't know about the man's death until her parents recognized her vehicle description on the news and asked her about it.
The teen told police that after she hit what she thought was a sign or a mailbox on Lone Peak Parkway, she got out of her Dodge truck and checked the damage, which included damage to the front corner as well as some windshield damage. She then left, but passed the street again later when returning home, again not spotting anything she might have hit.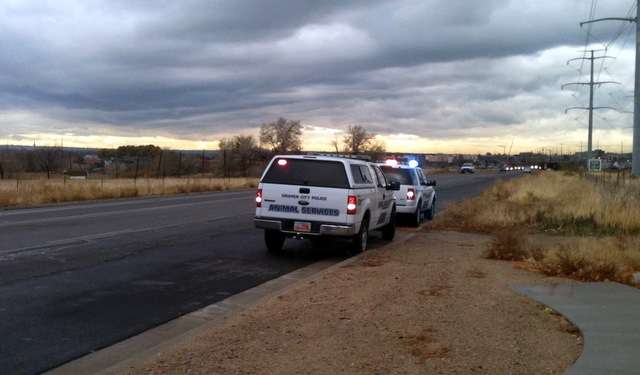 She told police she had no idea she hit a man, and police say they believe her. Draper police say the conditions on Sunday night make the teen's story very plausible. They say it was raining, it was dark, and when the girl's truck struck 60-year-old Davis Stanger, who was on his bike, his body went off the side of the road into the brush.
"His body was actually on the dirt side of the curb, with his foot on the curb itself. So unless you are really looking to the side of the road, it would have been difficult to see him," Draper police Sgt. Chad Carpenter said.
The impact happened around 8:20 Sunday night. It wasn't until about 40 minutes later that a passerby spotted Stanger. Police say the road is very dark at night and the storm played a factor.
The teen told her parents she had been in an accident Sunday night; however, she told them it occurred somewhere else, because she didn't want them to know she was visiting a friend they didn't approve of. Police say when her parents confronted her about the fatal hit-and-run on Lone Peak parkway, she admitted that that was where she had hit something.
When the teen called 911 Monday night to report her possible involvement in what happened, officers went to her house and impounded her vehicle. They say the damage on her vehicle matches the evidence found on scene.
"We contacted the D.A. last night, and we decided with them that we wouldn't book her into juvenile detention. We released her to her family while we finish the investigation and screen the charges," Carpenter said.
Police say the girl was very distraught after learning what happened and during interviews.
"She just can't believe that she did this," said Carpenter.
The teen is facing a possible fatal hit-and-run charge, which is a 3rd degree felony. That charge could be enhanced to a 2nd degree felony if police discover through phone records that she was texting on her phone. However, at this point, police have checked her phone and it doesn't appear that she was.
Mr. Stanger lived by himself. He does have some relatives in the Salt Lake Valley but didn't keep close contact with family. Mr. Stanger's relatives were happy that someone had turned themselves in but saddened at the same time it was a young girl.
A relative of the girl tells KSL this has been very difficult on their family.
Police say this case stresses the importance of calling them if you hit something even if you think it might just be some property damage such as a mailbox.
------
Story compiled with contributions from Shara Park and Randall Jeppesen
×
Most recent Utah stories