Estimated read time: 1-2 minutes
This archived news story is available only for your personal, non-commercial use. Information in the story may be outdated or superseded by additional information. Reading or replaying the story in its archived form does not constitute a republication of the story.
Courtney Orton Reporting A Highland, Utah family is dealing with the loss of Senior Airman William Newman, who died two days ago in Iraq. He died just four weeks before he was scheduled to come home.
Newman worked with an explosive ordinance disposal team in Iraq. He disarmed improvised explosive devices so they wouldn't kill others, a job that ultimately took his life.
Newman moved in with Jay and Connie Stephens when he was 10 years old. They were his foster parents, and they describe him as a very resilient young man.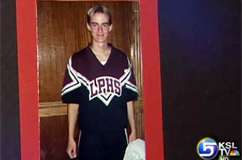 "I reflect back on every difficulty that he's faced through his life, and he did it with such incredible dignity, and such personal confidence," Jay Stephens said. "It was just an honor and a pleasure to have him with us for the years he spent here with us."
The Stephens' son, Keldon, was very close to Newman. He lives in Florida now, but sent his father his thoughts in a text message. "He's a hero and will be missed and never forgotten," the text said.
Newman graduated from Lone Peak High School in 2001. He was a yell leader there and enjoyed break dancing.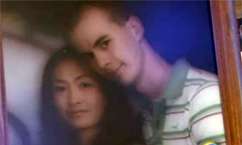 Most recently, Newman was stationed at Hickam Air Force Base in Hawaii. He lived there with his wife, So Young. They had been married for just more than a year.
While the family deals with the loss, they are focusing on the type of man he was.
"He was just an incredible, an incredible man," Jay Stephens said.
Flags scatter the family's home tonight in Highland. They say they are still trying to work out funeral plans. In the meantime, though, they want to honor and remember Newman's service in Iraq.
×
Most recent Utah stories