Estimated read time: 2-3 minutes
This archived news story is available only for your personal, non-commercial use. Information in the story may be outdated or superseded by additional information. Reading or replaying the story in its archived form does not constitute a republication of the story.
Nishi Gupta ReportingSeveral dozen fire fighters were pulled away from Thanksgiving dinner to contain a massive fire in Lindon. For hours the fire burned. It has since been contained, but now the clean-up process is underway.
The damage is anywhere from several hundred thousand to millions of dollars. Despite the heavy damage, everyone is counting their blessings because no one was hurt.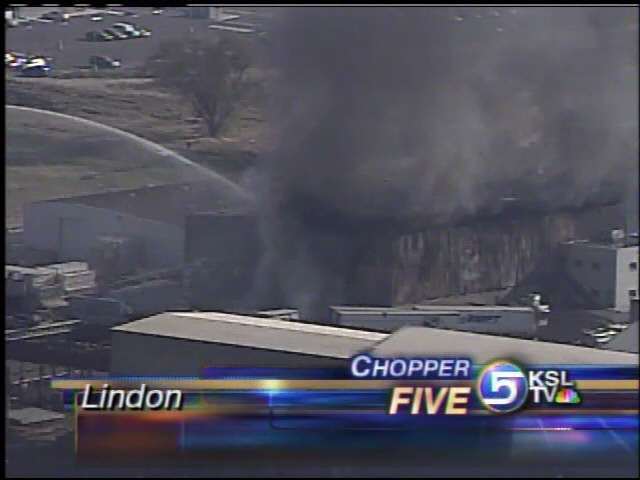 Chopper Five got the view from above as dark smoke shot up in the sky, the fire could be seen from several miles away. Up close you can see the building charred and blackened, smoke escaping through the cracks.
Around the Sunroc plant, we heard the same theme.
Brent White, V.P., Clyde Companies: "I was just sitting down at the table when I got the call this was happening."
Chief Mark Hales, Pleasant Grove-Lindon Fire Dept.: "I was just going to eat dinner. Most of the guys haven't had their Thanksgiving dinner yet, they're here doing their job."
Instead of surrounding the holiday dinner table, 35 firefighters surrounded the fire.
Chief Mark Hales: "We've got it knocked down, we've got it contained."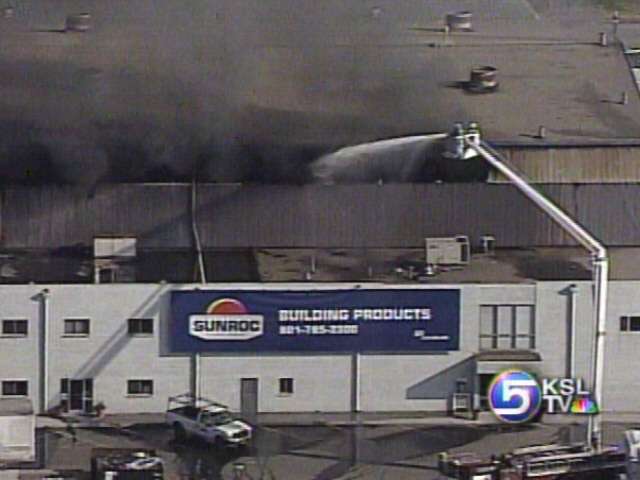 And Sunroc executives gave thanks not one of their 75 employees was working in that building today.
Brent Smith, Sunroc: "The good thing is wood and materials you can always replace, but you can't replace people."
For two years the plant has been making wooden roof frames, or trusses, for homes along the Wasatch Front.
Brent Smith: "Running at basically full capacity. It'll go from full capacity to nothing right now."
Now, production will be delayed as the plant is rebuilt and burnt lumber, equipment and other supplies are replaced. The company knows this fire will cause a lot of delays for homebuilders and the people who're waiting for their homes to be built. They say they'll work as fast as they can to fill the orders. That'll be tough because most of the equipment inside will have to be replaced.
Still no word on just how the fire started.
×
Most recent Utah stories