Estimated read time: 2-3 minutes
This archived news story is available only for your personal, non-commercial use. Information in the story may be outdated or superseded by additional information. Reading or replaying the story in its archived form does not constitute a republication of the story.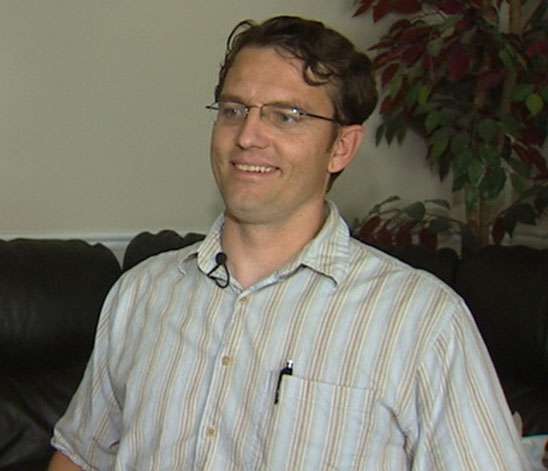 SALT LAKE CITY -- Safety advocates often focus their message on families in the home. Now they're stepping up safety efforts in the workplace.
More than 24,000 Utah workers were injured on the job last year. One small violation, one small bolt, can have dramatic impacts for an entire family.
It was another busy day on the job for construction project manager Matt Christensen. The job site was bustling with multiple workers from all trades trying to finish a rush construction job to meet a deadline.
"We were pressured to fulfill a deadline. We were already behind," Matt recalled.
During the rush, Matt tripped on a bolt and fell into a stairwell where the stairs were not yet in place, and there were no safety rails installed. He fell 11 feet and landed head-first on the cement below. He woke up one week later.
"I was asking a bunch of questions," Matt said. "I said, 'What happened? I can't feel my feet. I can't move.'"
Though he was wearing a safety helmet, this father of three young children suffered a complete spinal cord injury, a traumatic brain injury, and is now a paraplegic.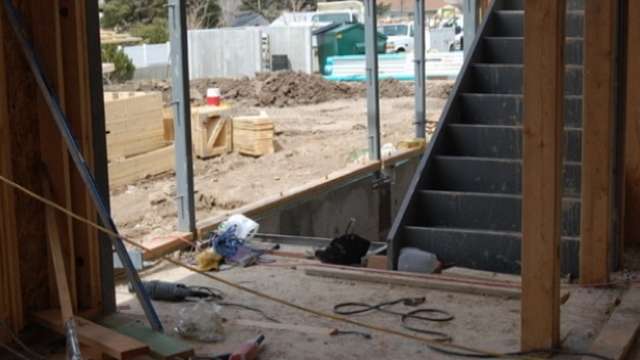 The Christensens have since moved to a wheelchair-accessible home and added multiple modifications. With the support of his family, Matt has moved on to a new job as a social service worker for the elderly and has tried just about every sport imaginable, despite his injury.
"It's been good because I've learned other ways for me to have fun," he said.
This family is learning more than they could have ever imagined, but not without the "what ifs?"
"Sometimes I wish I would have been asking, 'Are you wearing your helmet? Are you wearing your safety goggles?" said Kristi Jo Christensen, Matt's wife.
According to the Utah Workers Compensation Fund, the top five workplace injuries in 2009 were:
A slip or fall
A cut
Being pinned or hit by something
A strain
A lifting strain
The organization also reports over 24,000 and 64 deaths on the job in 2009 alone.
From Matt, a workplace safety message that you just can't hear enough:
"You gotta be careful," Matt said. "None of us are invincible, and it could happen to anyone."
Then there's a message loved ones can't stress enough.
"Remember who you are leaving at home. They are the ones that matter," Kristi Jo said.
E-mail: dwimmer@ksl.com
×
Related links
Most recent Utah stories