Estimated read time: 2-3 minutes
This archived news story is available only for your personal, non-commercial use. Information in the story may be outdated or superseded by additional information. Reading or replaying the story in its archived form does not constitute a republication of the story.
SALT LAKE CITY -- Candidates for governor and the Utah State Legislature said education was a priority when they were running for office. Now that the election is over, they are attempting to translate the campaign slogan into action.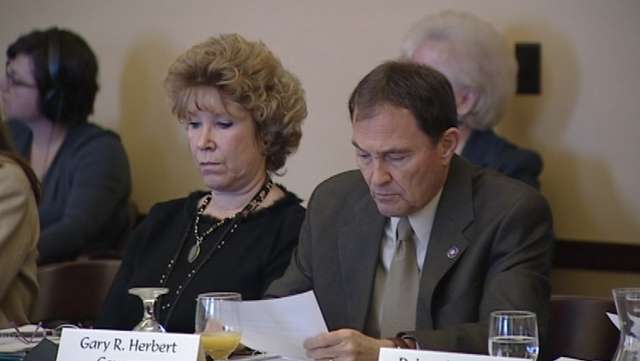 In an age when public education funds are tight, state officials are digging for cost-effective ways to boost school performance. One idea that could be a top priority for the Legislature in 2011 is giving schools a grade to measure performance.
The idea is patterned after a Florida program introduced by former Florida Gov. Jeb Bush when he visited Utah last August. It includes a report card on things like math, reading, and parent satisfaction.
Sen. Howard Stephenson, (R) Draper, said, "The entire community gets involved if a school is getting a D or an F because of student results. It mobilizes the entire community to engage and make a difference."
Members of the Governor's Education Excellence Commission also are talking of continuing the all-day kindergarten pilot program, working on reducing class sizes and encouraging professional development for teachers.
The economy is picking up. But funding just new growth next year could add $75 million to education's $3 billion budget. There may be money for that but little else in 2011.
"What we can do is going to be based on what we can afford," said Gov. Gary Herbert. "I think that will be a discussion we will have. What we can do this year with an expanding economy may be different than what we can do next year."
Educators are convinced Utah schools can improve without new expensive programs. But the system still must compete with other state agencies, which also are looking for more funding.
Superintendent of Public Instruction Larry Shumway said, "We're hoping we can keep those things on the table also as we move forward with an agenda to grade schools."
E-mail: rpiatt@ksl.com
×
Related stories
Most recent Utah stories