Estimated read time: 2-3 minutes
This archived news story is available only for your personal, non-commercial use. Information in the story may be outdated or superseded by additional information. Reading or replaying the story in its archived form does not constitute a republication of the story.
John Hollenhorst ReportingAn environmental group has pounced on the annual Thanksgiving ritual at the White House of giving a Presidential pardon to a big fat turkey. Actually, President Bush pardoned two big fat turkeys this year, but lovers of the Western Grouse wonder why he won't extend those sentiments and federal protection to a bird that really needs it.
The grouse is a spectacular oddball that was once more important for food in Utah than the turkey. With it's comical anatomy, goofy pitter-patter, and a mating ritual that defines the term "struttin' your stuff," the grouse is an unforgettable sight -- a common sight 100 years ago.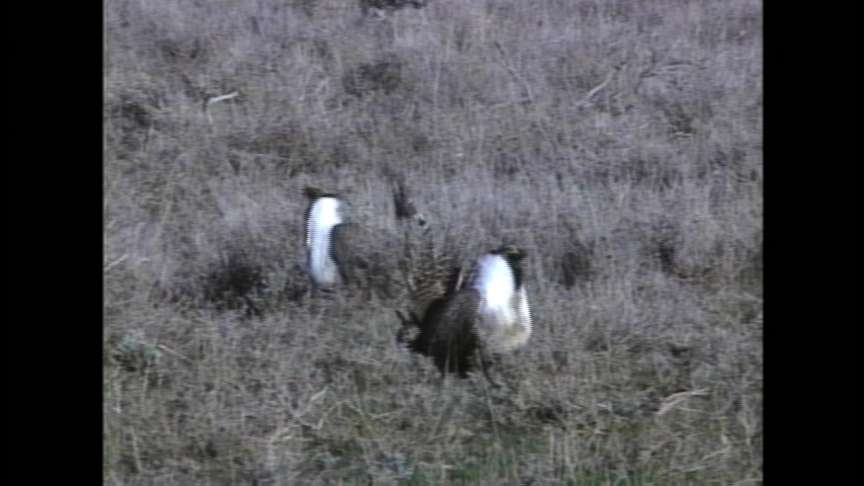 Dean Mitchell, Utah Upland Game Coordinator: "Very very important, I think, in the diet of many early pioneers as a food source."
In Utah today there are probably less than 20,000. Decades ago, there were millions, in ten western states.
Jess Alford, Professional Photographer: "Sage grouse darkening the skies at dawn and at dusk. But now nine out of every 10 of them are gone. But you know if we protect them under the endangered species act we can bring them back."
A video press release from a group called Forest Guardians argues for federal protection.
Dr. Nicole Rosmarino, Forest Guardians: "We'd like to see the western public lands better protected so that western grouse have a second chance."
Utah officials disagree.
Dean Mitchell: "I think it would really drive a big wedge among people that have developed trust out there and are working together cooperatively right now to try to do something for these birds."
The reason their numbers declined so sharply is because 99 percent of their diet is sagebrush. And as people have crowded into the west, the sagebrush has taken a major hit. As development pushed aside sagebrush, grouse habitat in Utah shrunk by two-thirds.
But now 12 working groups have been set up in Utah to coordinate sagebrush restoration. Experts, government officials and landowners working together have stabilized grouse populations, state officials say. They believe local progress would be undermined if the feds stepped in.
Dean Mitchell: "You know, people would walk away from the table."
But critics say, without federal protection, grazing and energy development will push the grouse into a new population tailspin.
Two of the three Grouse species in Utah can be shot legally by hunters, but only under limited geographic restrictions to protect breeding populations.
×
Most recent Utah stories