Estimated read time: 2-3 minutes
This archived news story is available only for your personal, non-commercial use. Information in the story may be outdated or superseded by additional information. Reading or replaying the story in its archived form does not constitute a republication of the story.
Richard Piatt ReportingIt's the day before Thanksgiving, and traditionally it's the busiest travel day of the year. But is it really?! Our Richard Piatt went to the airport for a little closer look at the real dynamics of holiday travel.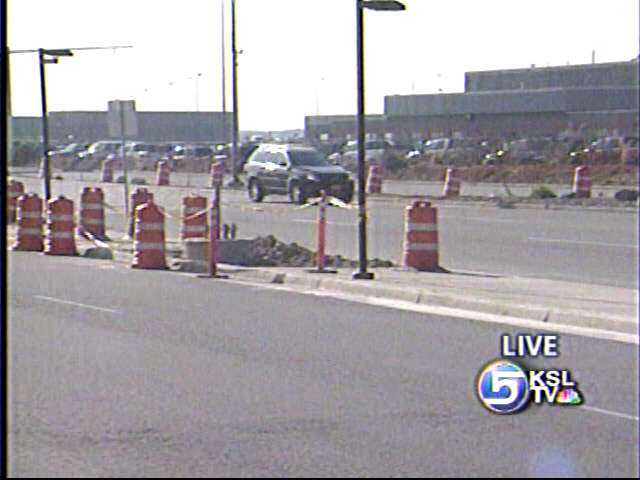 Even when it's NOT the busiest travel day of the year, there are still a lot of lines to stand in and a lot of time to kill. So what do people do?
Attention travellers: We're on to you. Of all the critical issues facing airports and airlines these days, United's credit card is unveiling a survey, and it's shocking findings indicate 20-percent of travelers flirt with their seat mates. Another 20 percent actually exchange phone numbers.
But solitude is more important for a lot of people. 30 percent say they don't want to talk to their seatmates at all on the plane. Luckily, we found more friendly folks at the airport today.
"I just like to talk to people. I like to find out where they're from and just a little bit about them."
And what do they talk about? Travel plans, hobbies, pets. 40 percent even share a meal or a drink with a stranger while chatting it up. And, in their wildest fantasies, who exactly is it people would most like to have in that seat next to them?
We heard everything from John Cusack to President Hinckley to Catherine Zeta Jones. According to the survey, Angelina Jolie is tops for the men, Brad Pitt for the women. It gives new meaning to 'flying the friendly skies. Skies, that by the way, aren't quite as crowded as you may have thought.
Barbara Gann, Salt Lake City Airport: "We're running about an 83 percent load factor. It's not the busiest we do all year. There are still throngs, and you'll find a lot of crowds."
×
Related links
Most recent Utah stories