Estimated read time: 2-3 minutes
This archived news story is available only for your personal, non-commercial use. Information in the story may be outdated or superseded by additional information. Reading or replaying the story in its archived form does not constitute a republication of the story.
Alpine-- A Utah County elementary school earned national recognition for promoting safe walking and biking to school, but first had to convince parents and students to change their habits.
Alpine Elementary set a goal of improving the safety and health of students. Instead of a car-focused commute to school, Alpine encouraged students to walk or ride their bikes. Fewer cars created less traffic and a safer environment for pedestrian students.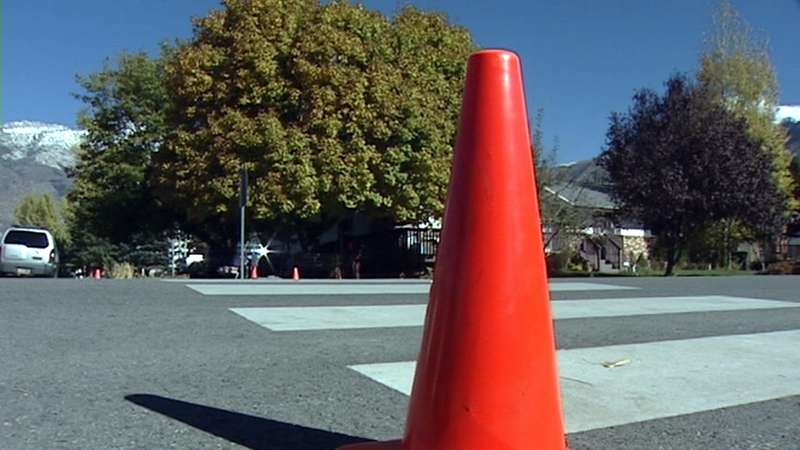 The National Center for Safe Routes recognized Alpine Elementary with the James L. Oberstar Safe Routes to School Award. The award recognizes schools or organizations working to create safe walking and biking routes.
"We're really excited about it. We think it's a great honor to receive the award and to be honored nationally," said Principal of Alpine Elementary, Cami Larsen.
The elementary started its Safe Routes to School program two years ago. Sidewalks and crosswalks needed to be improved and traffic nearby the school was a concern.
Alpine applied for federal grants through the Utah Department of Transportation and received $71,500 to install four solar-powered speed limit signs, build a new walking and bicycling trail and improve the bike storage area at the elementary.
Alpine city also pitched in, donating $125,000 in labor and materials to improve sidewalks and crosswalks.
"I think it shows a lot to our community about how much we value walking to school, biking to school, being safe," Larsen said.
The school started "walk to school Wednesdays" where kids are encouraged to walk and are given healthy snacks. Half the student body at Alpine now walks or rides their bike every day and all their footsteps and pedaling is for a good cause.
In the past two years, students at Alpine have walked 72,000 miles and raised enough money through donations to pay for three months' worth of lunches for their sister school, Candle Light School in Nairobi, Kenya.
"We are very thankful for what all the students, teachers and parents of Alpine Elementary are going to ensure other children from a very different culture have an opportunity to enjoy life and have self-esteem," said Fred Afwai, principal and founder of Candle Light School.
The students also raised money for a cow, several goats and chickens for the school's farm.
"We hope that other schools can learn from the example our school has done. It's a great opportunity for the school and community to work together," Larsen said.
The award is named after Congressman James L. Oberstar, D-MN. Oberstar chairs the U.S. House Transportation and Infrastructure Committee and will present the award to Alpine Elementary during an assembly in December.
E-mail: aforester@ksl.com
×
Most recent Utah stories