Estimated read time: 2-3 minutes
This archived news story is available only for your personal, non-commercial use. Information in the story may be outdated or superseded by additional information. Reading or replaying the story in its archived form does not constitute a republication of the story.
Sam Penrod ReportingDaniel Thompson, Store Owner: "He was gunning for me like he was going to tackle me."
A burglar and a business owner meet face to face and the burglar ends up taking it in the chin.
Daniel Thompson, Store Owner: "I started swinging, and he started to swing back and we wrestled out the door."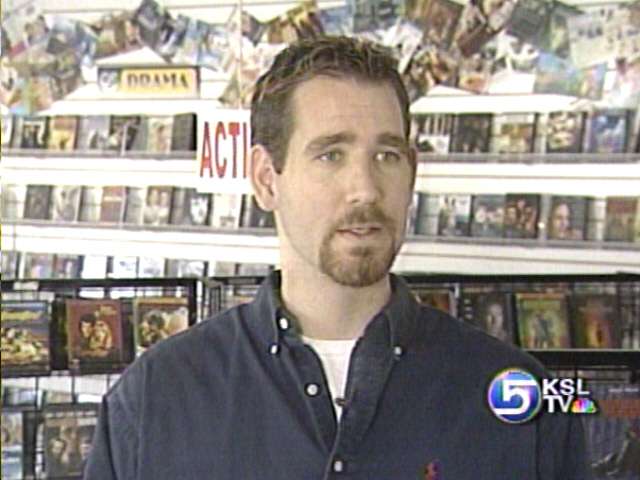 That break-in happened late Saturday night at a movie rental store in Orem. Police say the suspect broke into several other businesses in the last few weeks too.
The suspect is in jail, but now police have linked him to another break-in at the same store two weeks ago. This time his attempt to steal money from the cash register was thwarted by the business owner himself.
They are cleaning up CleanFlicks in Orem today after a burglar broke and in tore the place apart late Saturday night.
Daniel Thompson, Store Owner: "I noticed a guy in a black hoodie standing there with my till, and I thought, 'Wait a minute, did I leave my door unlocked?'"
Owner Daniel Thompson didn't have much time to think as the burglar charged him.
Daniel Thompson: "He dropped the till and started towards me. And I dropped my stuff, and he grabbed me and tried pushing me out of the way. And I pushed him into my wall, and he started to swing at me and I started to swing at him."
That's when the two took it outside and a couple in the parking lot called 911.
Daniel Thompson: "I yelled to call police and they yelled, 'Get off of him,' and I said, 'He robbed me.' And they apparently called police and I tried to hold onto him as tight as I could, and he wrestled out of his shirt."
The suspect, 28-year old Joel Weber was caught by police a few minutes later. He was bleeding, apparently after breaking out a window, kicking down a shelf nailed to the wall and crawling inside. Police say that is the same way Weber got in two weeks ago, getting away with 140 dollars in cash. This time though, it was not as easy.
As for the owner, he still can't figure out why someone would break into his store.
Daniel Thompson, Store Owner: "I was like, who robs Clean Flicks?"
This morning in court the suspect, who was sporting a big black eye, told the judge he was the victim, that he was beat up in the parking lot for no reason. The judge didn't buy it and set bail at ten thousand dollars.
×
Most recent Utah stories