Estimated read time: 2-3 minutes
This archived news story is available only for your personal, non-commercial use. Information in the story may be outdated or superseded by additional information. Reading or replaying the story in its archived form does not constitute a republication of the story.
John Daley Reporting"I am pretty concerned because the month of December can get pretty wild."
The holiday travel season is always busy and often stressful. This time there's a new wrinkle you should plan for, changes at Salt Lake International Airport. Nearly 300-thousand Utahns are expected to be hitting the roads or the skies over the Thanksgiving holiday. And those who are flying might want to allow some extra time.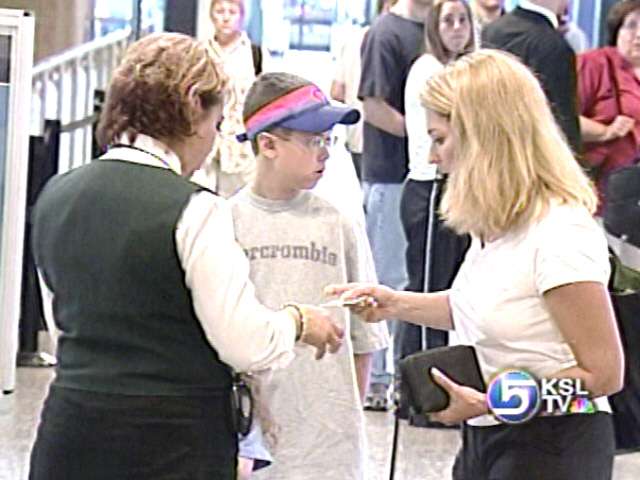 If you haven't been to the airport lately, there's a major construction project going on. There's a new park and wait lot and the parking elsewhere and the roads have been reconfigured. All that means you should definitely try to get here early.
A short drive to the airport reveals a real aha moment, like "A-ha! They're changed all the roads and parking!" As part of an expansion, roads and parking have been reconfigured. For some, like Chris Fry and his family who arrived two hours early, it's no big deal.
Chris Fry, Holiday Traveler, Layton: "Pretty mellow. Actually we were quite surprised to see all the kiosks open up. There's not a lot of people here right now. I'm very glad I traveled on Monday."
But for others the construction adds to an already stressful holiday season, like this man who travels to Chicago weekly.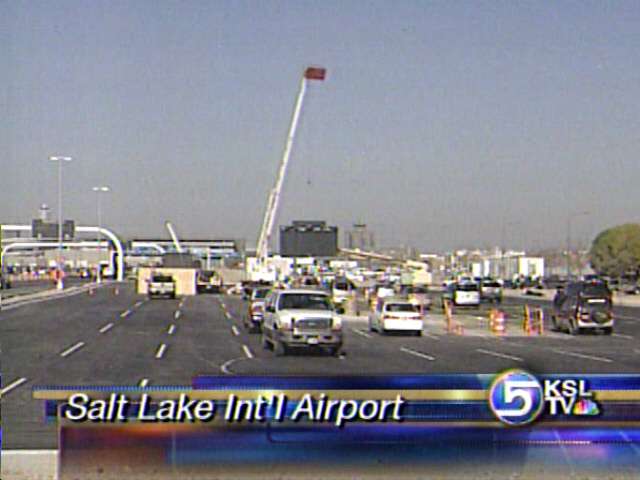 Mark McCulloch, Business Traveler, Salt Lake City: "It's a pain. And the other thing that's very frustrating is the parking. All the parking is extremely confused. It adds another 30 minutes to my time when I come here."
Officials suggest giving yourself plenty of extra time.
Barbara Gann, Salt Lake Int'l Airport: "Especially people who aren't used to using the airport a lot need to know that you should give at least 90 minutes for international flight, and domestic flights should give an hour, and be a the terminal that much ahead."
You can help by being prepared for security:
Remove coats and jackets
Take laptops and video cameras out of case
Put undeveloped film in carry-on baggage
Kids can't carry anything through detector
Blankets and stuffed animals will be screened
Do not wrap gifts
Earl Morris, Transportation Security Administration: "The Leatherman, the big tools, you know, listen we've had people bring chain saws through here. Anything that could be used a weapon is precluded from coming through the check point."
AAA of Utah tells us, because of higher fuel costs, there's expected to be only a slight increase in travelers nationally this year compared with last year.
×
Related links
Most recent Utah stories