Estimated read time: 2-3 minutes
This archived news story is available only for your personal, non-commercial use. Information in the story may be outdated or superseded by additional information. Reading or replaying the story in its archived form does not constitute a republication of the story.
Samantha Hayes ReportingThe 148th Artillery Unit of the Utah National Guard conjures images of soldiers with heavy-duty equipment, but one soldier armed himself with something else that he says made all the difference.
It started with children who had nothing, during the year and a half when First Lieutenant Gary Bartholomew could not hold his daughter in his arms, he did something else for children he did not know.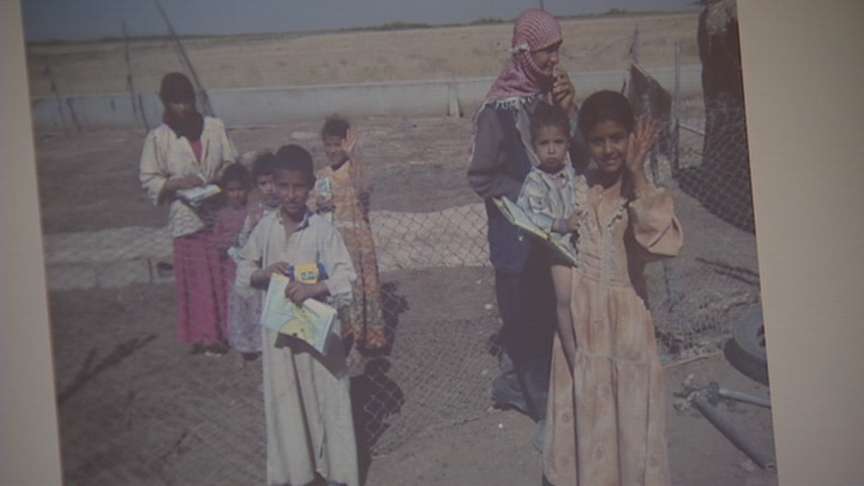 Gary Bartholomew, 148th Artillary Unit: "It was the ultimate warm and fuzzy."
He was busy reconstructing Iraqi towns and schools, but the schools needed supplies, and the children needed smiles.
Gary Bartholomew: "Once a month we would go out and call it Christmas in August, Christmas in May, Christmas in July, stuff like that."
He asked for more school supplies and toys through a website.
Gary Bartholomew: "A lot of the toys came from here in Utah and a lady in Texas named Mary Howick."
People from all over the country responded to Gary's email. And right in his own neighborhood, Stansbury Park, people filled 50 boxes of school supplies and toys for Iraqi children. Much of that was organized by his wife Ami.
Ami Barthalamew: "So this was a way I would feel a part of what he was doing in Iraq and feel like I was helping him do something worthwhile."
For some children it was the first time they had toys, like some baby dolls.
Gary Bartholomew: "They were just jumping around and having a blast. It's hard to explain."
And he got to know the children better.
Gary Bartholomew: "You'd drive down the road and the kids would wave at you and say 'hey.' They knew who we were and that we cared about them, I think."
The children cared too, singing for soldiers when their new school opened. And when the lives of soldiers were in danger, it was children who told them.
Gary Bartholomew: "We talked to the mayor. He said there weren't any bad guys. We talked to the police chief, there aren't any bad guys. But this 12-year old boy knew all this stuff. Ultimately that day we found 300 artillery rounds and homemade bombs and all this equipment for this stuff."
Bartholomew believes that information saved lives, maybe even his own.
Gary Bartholomew: "Hopefully the next generation of Iraqis, the ones growing up with our children, will have a better life because they'll be willing to make the changes."
Members of the 148th have been trickling in this week. Soldiers from Brigham City and Logan are expected home in the next few days.
×
Most recent Utah stories