Estimated read time: 2-3 minutes
This archived news story is available only for your personal, non-commercial use. Information in the story may be outdated or superseded by additional information. Reading or replaying the story in its archived form does not constitute a republication of the story.
SALT LAKE COUNTY -- An already contentious race for Salt Lake County district attorney is ratcheting up with a new topic of sharp disagreement. The issue: allegations of racism and electioneering by deputies serving under Salt Lake County District Attorney Lohra Miller.
Miller doesn't dispute that the comment in question was made, but she takes sharp exception to the perspective of her Democratic opponent, who says it's another sign something is "broken" in the district attorney's office.
At a September meeting of Miller's domestic violence unit, a deputy attorney said, "No white soccer mom south of 2100 South will vote for someone with brown skin and the name of Simarjit."
Now the county's human resources division has launched a probe of the matter.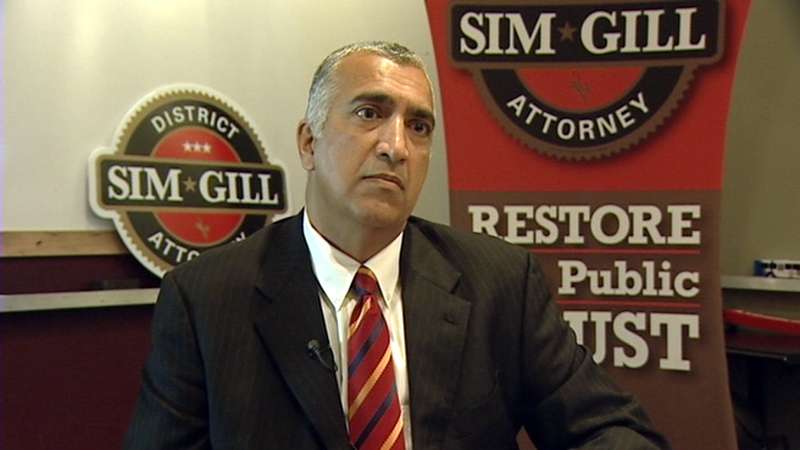 The district attorney says three attorneys were given a verbal warning after an internal investigation which found the remarks were meant to be critical of "very conservative" voters in the south valley.
"You had some employees that were lamenting the fact that they felt that racism should not still exist in this county -- and that was the comment, and that was misconstrued or was taken in complaint, and that's what Sim is construing as a racist complaint," Miller says. "All they were doing is they were condemning racism, and now they're racist for saying that."
Sim Gill, Miller's Democratic opponent, about whom the comments were made, doesn't see it that way.
"I condemn those comments. If I was district attorney, one, there would not be a culture or a climate where people felt comfortable enough to talk that way," Gill says.
The issue is just the latest in a series of skirmishes the two have had over management style, personnel matters, and decisions on prosecutions. Gill says this latest situation highlights a lack of leadership.
"I would act swift and surely with that because I would make sure that people understand that that kind of comments, those kind of behaviors are not tolerated," he says.
Miller says her record on everything from DUI prosecutions to domestic violence convictions is strong, and she accuses Gill of "grandstanding."
"To claim that somehow this office is rampant with racism is political grandstanding with no basis in fact," she says.
The case has sparked a complaint to the county's Equal Employment Opportunity Office. The county's human resources division declined to comment Monday.
The voters will have a chance to weigh in next Tuesday, or earlier for those who take advantage of early voting and voting by mail.
E-mail: jdaley@ksl.com
×
Related links
Most recent Utah stories