Estimated read time: 2-3 minutes
This archived news story is available only for your personal, non-commercial use. Information in the story may be outdated or superseded by additional information. Reading or replaying the story in its archived form does not constitute a republication of the story.
Ed Yeates ReportingFor many patients, the moment they're rolled into an MRI for a scan is panic time. Even for people who don't suffer from claustrophobia, the tight-fitting tube often takes on the appearance and the feel of a closed casket. That's about to change.
The standard MRI has patients squeeze into a tube for scanning that sometimes may take up to an hour. Radiologist Kent Gledhill says, "In a closed-bore, high-field magnet, the patient has to be lying down on their stomach with their hand over their head, extended, trying to put their wrist in an awkward, very unusual position."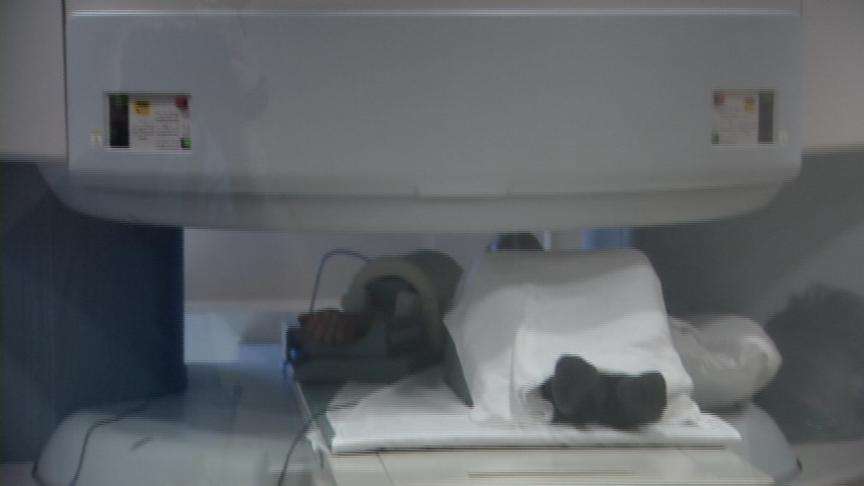 Now, there's a new option. A few medical centers in Utah are starting to install some of the new-generation open MRI machines. One of them is at Central Utah Clinic in American Fork. Though radiologists once questioned the inability of these larger open windows to come up with high-resolution images, the newer machines are generating equal or better pictures than their closed-bore cousins. Gledhill says, "The benefit is not only for the claustrophobic and the heavy patient but for patients in general who just don't like that kind of a closed space."
Sandra Jarvis had a panic attack when she was rolled into a standard MRI. She says, "When they actually put me in and my head was in, it was just sheer panic. And I screamed, and they brought me out."
About five to 10 percent of the general population suffers from claustrophobia. Another eight percent don't know they have it until they have a standard MRI. Chief technologist Shane Jackson says, "The thoughts of even being put into a tube ... it just terrifies them. They don't even like the thought and therefore they choose not to even have an MRI."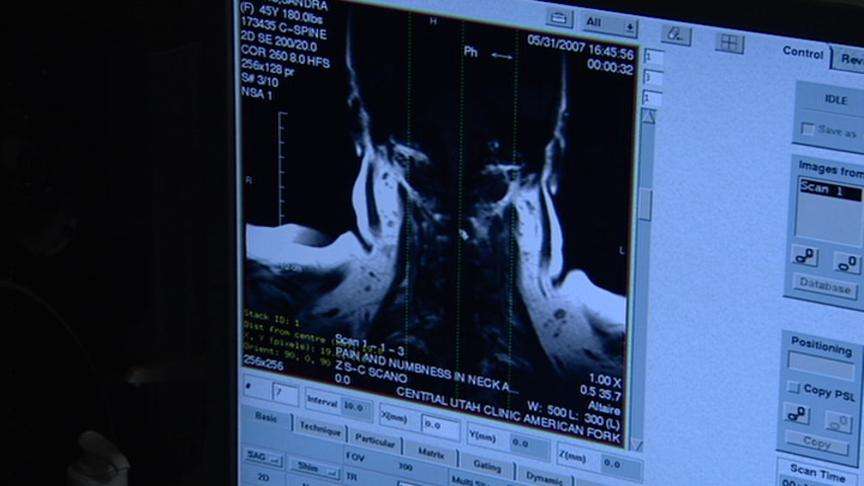 The open MRI has so much room the patient can stretch out their arms and legs. They can move about. That closed casket feeling simply is gone. Jarvis went in for an open MRI. She said, "I'm feeling really good actually. I'm feeling fine." And the images of the pinched nerve in her neck turned out great.
You can check out the new machine during a public open house at the Central Utah Clinic tomorrow between 10:00 a.m. and 2:00 p.m.
×
Most recent Utah stories