Estimated read time: 2-3 minutes
This archived news story is available only for your personal, non-commercial use. Information in the story may be outdated or superseded by additional information. Reading or replaying the story in its archived form does not constitute a republication of the story.
Carole Mikita ReportingPatients at Primary Children's Medical Center say hands down it is their favorite part of being there and it has nothing to do with treatment. It's room service that's winning rave reviews. Very few hospitals, only a handful in the country, cater to the kids. And it's paying off just as doctors, nurses and dietitians had hoped.
For 13-year-old Quin McCleary missing yearbook signing day at school is a bummer, but if he has to be in the hospital, maybe room service will help. He says, "It's pretty good. It's better than my school food, so that's really good."
From 7:00 a.m. to 7:30 p.m. the kitchen is open. The children look at the menu, pick up the phone and place the order. Within an hour, the food they ordered arrives. Doctors, nurses, and dietitians say if the kids eat, they will heal. Michelle Whipple is a dietitian at Primary Children's Medical Center. She says, "Our operators have access to information that tells them the patient name and diet order. So we make sure we're following the appropriate restrictions for that patient."
Cold food comes from the cold production unit, and hot food comes from the cooks in the kitchen. The kids can order whatever they want: a steak for breakfast or pancakes for dinner, it can be done.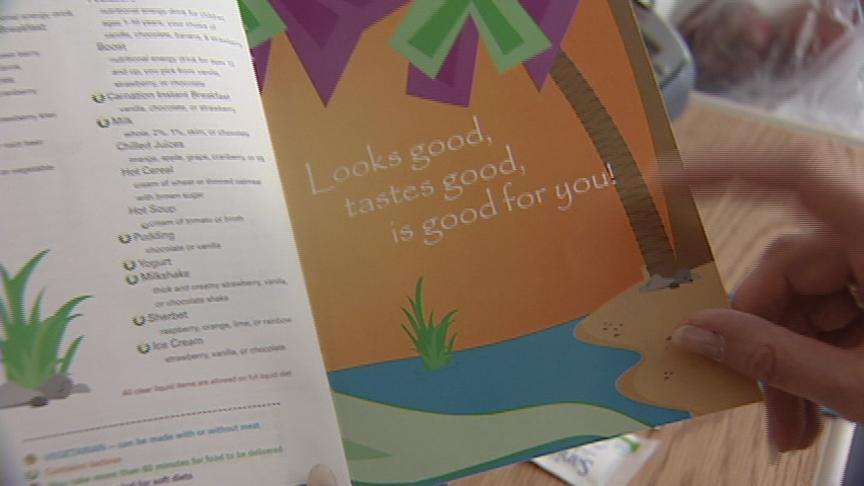 Some kids order from the regular menu, but even the kids at Primary Children's who have dietary needs get to order. There are eight specialized menus including liquid only and no lactose. Whipple says, "People don't think of our food as hospital food. It's more of a treat to them."
The kids' favorite foods include hamburgers, pizza, and mac and cheese.
And speaking of the hospital, please join us live from there this weekend, starting Saturday night at 6:30 for the annual Primary Children's Medical Center Telethon.
×
Most recent Utah stories