Estimated read time: 2-3 minutes
This archived news story is available only for your personal, non-commercial use. Information in the story may be outdated or superseded by additional information. Reading or replaying the story in its archived form does not constitute a republication of the story.
SALT LAKE CITY -- A woman who shot and killed her former daughter-in-law will spend 15 years to life in prison for the crime.
At the sentencing Friday, a judge gave Mary Nance Hanson, 71, the harshest penalty for first-degree murder. Hanson never showed any emotion or distress throughout the sentencing. When asked if she had anything to say before the sentence was given, she only wanted to make sure to point out that her son had nothing to do with the murder.
Hanson's attorney said Hanson accepts responsibility and consequences for what she did.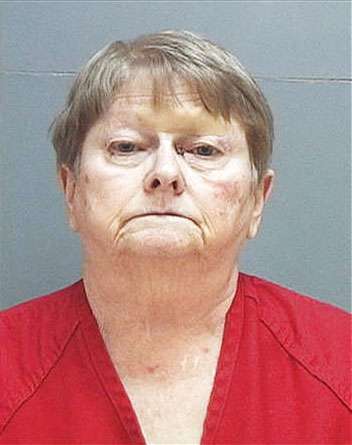 Before handing down the sentence, the judge addressed some concerns about competency. Prosecutors said that was based on letters Hanson wrote saying she had been visited by the dead victim. The judge asked Hanson if she thought she was competent and she said, "I don't know."
But Hanson was able to answer all the judge's questions. When the judge asked Hanson what she did, she matter-of-factly replied, "I shot my ex daughter-in-law."
In January, Hanson shot Tetyana Nikitina just outside a Salt Lake City preschool where Nikitina worked. Witnesses said Hanson walked to Nikitina's car, fired several times, and then called 911 to report herself.
Nikitina was supposed to get married on Valentine's Day. In court, her fiancé Rod Hernandez told the judge how Nikitina's murder has devastated his life and the lives of her two children.
He says he can never forgive Hanson for what she did.
"That woman in there, she's a monster. What she did to my fiancée, it's indescribable," said Hernandez. "It's devastated my life, her family's, her sister's, her mother's, her father's, her children's lives. Her children cry at night."
Prosecutors say the motive for the shooting was custody. Nikitina had divorced Hanson's son several years earlier and Hanson felt the couple's two children should be in her son's custody, not Nikitina's. Nikitina's ex-husband had full visitation rights.
"There was no evidence the father was being excluded," said prosecutor Alicia Cook. "This seems to be something that was just motivated by something unfathomable on the part of the defendant. She decided to take this action and give complete and sole custody to her son."
Previously, Hanson pleaded with a judge to give her the death penalty, but he denied that request. Hernandez is glad she didn't get that.
"I want her to be on this earth and suffer with the rest of us. Some day she's going to meet her maker, and that's when she will really be sentenced," he said.
Nikitina's two children -- who are 7 and 10 years old -- live with their father.
------
Story compiled with contributions from Sandra Yi and Randall Jeppesen.
×
Related stories
Most recent Utah stories