Estimated read time: 2-3 minutes
This archived news story is available only for your personal, non-commercial use. Information in the story may be outdated or superseded by additional information. Reading or replaying the story in its archived form does not constitute a republication of the story.
Richard Piatt ReportingJon Buchanan and Summer DeMille are ready to take the plunge. They just got their marriage license and plan to get hitched without pre-marriage counseling. DeMille says, "It could be good. But I don't think it would solve any problems that would come up later, really." Buchanan says, "We have a really good relationship, we're best friends. I think best friends would help before, I mean arguments are going to come up, but I don't know if marriage counseling would help."
But a lot of couples who feel the same way don't make it. That's why Utah is among a growing number of states accepting federal welfare money for marriage education. Utah is one of a list of states planning to use one percent of its federal welfare money, which is about $750,000, to pay for a marriage education program.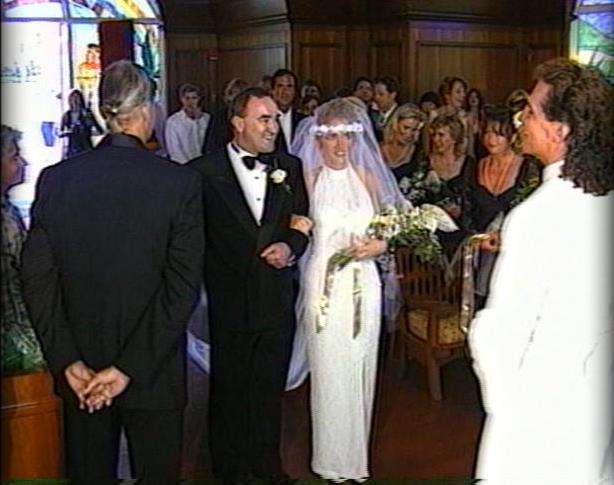 State statistics show the cost of divorce is about four times that cost, at about $275 million a year. Legislator Roz McGee says that's a savings that makes marriage education valuable. "There are expenses to the state of Utah in administering the divorce process, and the fall out of failed marriages," says McGee.
Couples can get married in the clerk's office. The staff will put on a judge's robe for the ceremony. But under the requirement, eight hours of marriage education would be needed before that could happen.
Those couples would get a $20 break on their marriage license fee under the program. In the past, the clerk would give this kit to new couples. It includes a bar of soap, antacid, and encased in a silk bag is a deodorant. Representative McGee thinks an education to get ready for marriage would be much more useful in the long run.
For more information, click on the links to the right.
×
Related links
Most recent Utah stories