Estimated read time: 3-4 minutes
This archived news story is available only for your personal, non-commercial use. Information in the story may be outdated or superseded by additional information. Reading or replaying the story in its archived form does not constitute a republication of the story.
SALT LAKE CITY — The Sugar House streetcar project was awarded $26 million Wednesday in the second round of stimulus funds from the U.S. Department of Transportation.
The announcement is expected to jump-start construction of the two-mile streetcar line from the 2100 South TRAX station to the old Granite Furniture building in Sugar House.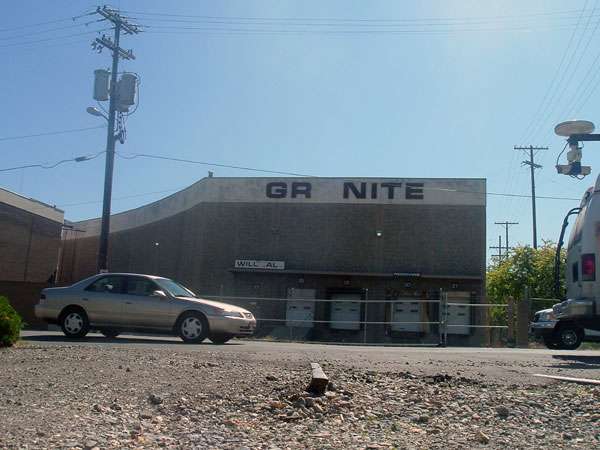 "I am pleased to announce that by securing the TIGER II grant, we have identified a crucial piece of federal funding to take the Sugar House Streetcar from vision to reality," Salt Lake City Mayor Ralph Becker said. "Our community and local economy will benefit tremendously by the rapid development of this core transit improvement and the jobs the project quickly creates."
The slower-moving streetcar would stop more frequently than a TRAX train. Streetcars in U.S. cities, including Portland, Ore., have shown to increase foot traffic to stores along the line, city officials said.
"You're gonna see houses and apartments. You're gonna see businesses. You're gonna see Sugar House come back like it was in its glory day," said Salt Lake City Councilman J.T. Martin. "I think the bottom line is I wish I owned property [here], because I think it's gonna be a real boon for those folks that live and work and own property around here."
Business owners in the area say they can't wait for the streetcar. Bob Evans has owned the Sugar House Coffee Shop for 10 years, and he's thinking the next decade will be even better.
"It's going to be like magic dust," Evans said. "It is so vital to have this kind of connection.
"As a business owner, I can't think of anything better for our area at this point," said Emily Larsen, owner of Home Again.
City leaders have estimated the Sugar House streetcar's price tag at $46 million.
In all, 42 capital construction projects and 33 planning projects in 40 states were awarded a share of nearly $600 million from the Department of Transportation's TIGER II program, Secretary Ray LaHood announced Wednesday.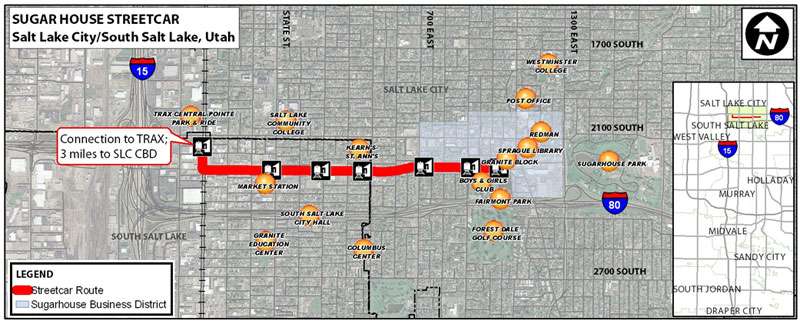 The grant recipients are major infrastructure projects ranging from highways and bridges to transit, rail and ports.
"These are innovative, 21st century projects that will change the U.S. transportation landscape by strengthening the economy and creating jobs, reducing gridlock and providing safe, affordable and environmentally sustainable transportation choices," LaHood said in a news release. "Many of these projects could not have been funded without this program."
The $26 million awarded to the Sugar House streetcar project with the fourth highest figure granted in this second round of Transportation Investment Generating Economic Recovery funding.
The Department of Transportation received nearly 1,000 construction grant applications for more than $19 billion from all 50 states, U.S. territories and the District of Columbia.
The tremendous demand for TIGER II project dollars follows a similar demand for the $1.5 billion awarded in February 2009 through the TIGER I program. The Sugar House project also was a candidate for those funds but was not selected.
-----
Story compiled with contributions from Jared Page, Alex Cabrero and Marc Giauque.
×
Related links
Related stories
Most recent Utah stories